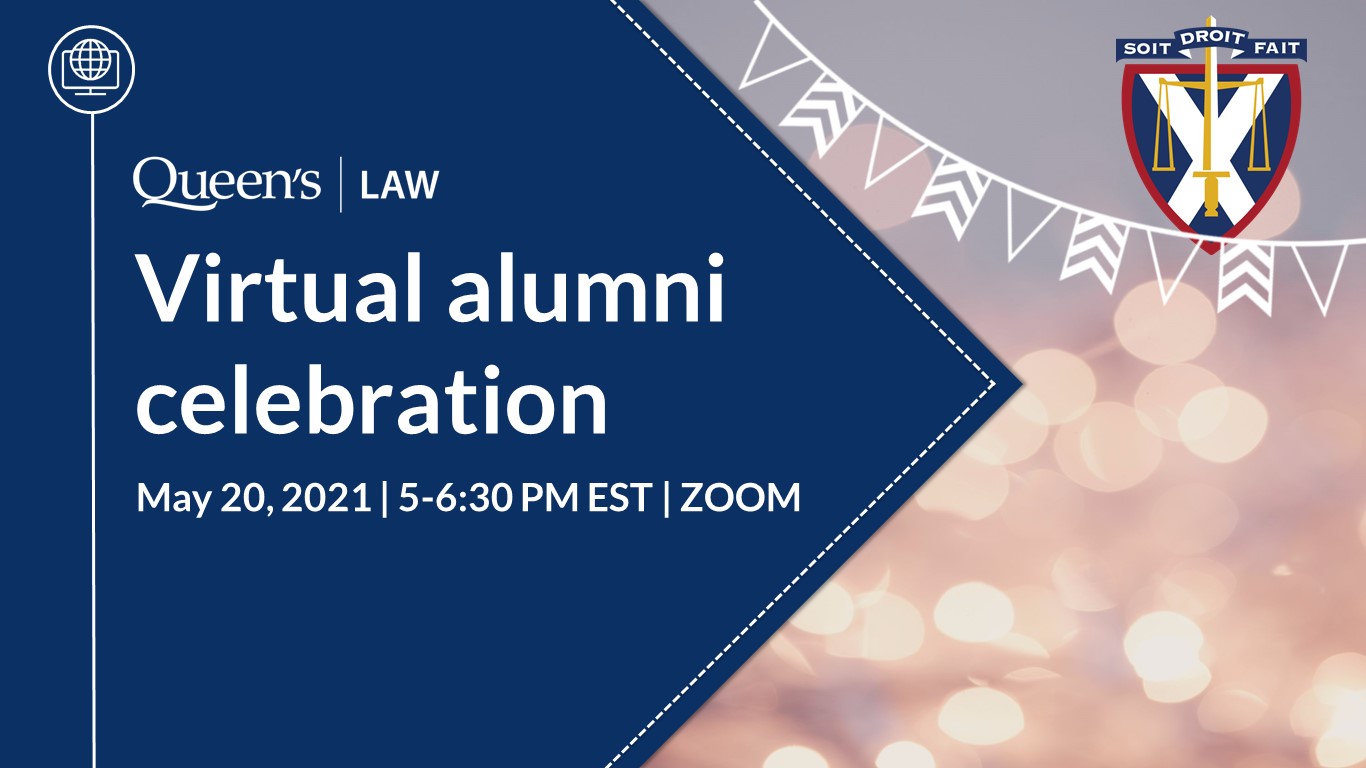 We have navigated this turbulent year by coming together as a community of educators, colleagues, learners - both past and present - and stewards of this great legal institution. On Thursday, May 20, Dean Mark Walters invites to you to a special virtual event as we reflect on where we've come, honour the achievements of our annual Alumni Award winners 2020 and 2021, hear from students and faculty, kick-off the 50th anniversary of Queen's Legal Aid, and much more.
 
We welcome you to join us for this unique opportunity to reconnect with the global Queen's Law community for an evening of festivities, special guests, video tributes, and other activities, as we celebrate the best of Queen's Law!
 
Hope you can join us.