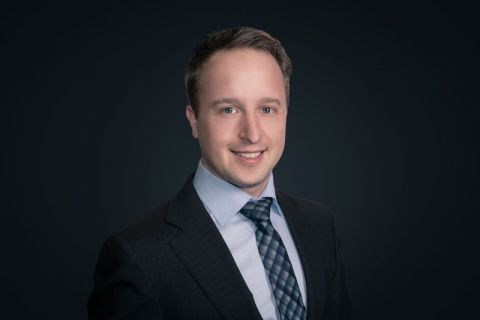 Since graduating from Queen's Law in 2010, Asher Honickman has built a broad litigation practice and become a partner with Matthews Abogado LLP in Toronto. Early in his career, he was given the opportunity to manage his own files and take cases to trial. There, his passion for litigation grew quickly and the stage was set for him to eventually appear before the highest court in Canada. 
"I cherish my time Queen's Law for the superb intellectual environment it provided," he says. "After graduating, it was not long before I was reviving my law school experience in a sense by writing articles and engaging in the academic community. Beyond that, the high level of education I received at Queen's and the intensity of the law school experience there prepared me for the professional challenges ahead."  
Over the past decade, Honickman co-founded two organizations – Advocates for the Rule of Law (ARL) and the Runnymede Society – in order to foster a better understanding of the importance of the rule of law in Canada. 
As CEO of ARL, he is heavily involved in its day-to-day operations. ARL has intervened in several Supreme Court of Canada cases as a friend of the court, to guide the justices on rule of law matters. He's also still involved in the larger decision-making process at the Runnymede Society, which works to promote greater diversity of perspectives and rigour of debate on issues that impact the rule of law and individual liberty. More recently, both organizations have turned their attention to continuing legal education and networking. Earlier this year, both successfully hosted their first CLE panels accredited by the Law Society of Ontario.
Honickman is drawn to many areas of law and his practice reflects that. Having resisted the trend of super-specialization, he has built a diverse practice that includes contract law, defamation, insurance, personal injury, long term disability, employment, regulatory and constitutional law. He has authored several scholarly papers and articles with a focus on constitutional and public law. While his writing initially provided him with an intellectual and creative outlet, he has since been published in the Alberta Law Review, the Advocates' Quarterly and The Advocates' Journal. He's also written op-eds published in the National Post, Toronto Star and the Huffington Post Canada and has been featured as a legal expert on local radio stations.
"The unexpected but welcome consequence is how my writing opened me up to a whole new community of people, including scholars, academics, judges, and engaged and passionate private citizens," he explains. "This, in turn, led to several constitutional law files coming my way. These have proven to be among my most memorable files in the last 10 years. I never imagined that keeping engaged in the subject areas I enjoyed so much in law school would actually lead to remunerative work, but the world works in mysterious ways."
Honickman returned to campus last fall to deliver a lecture in Professor Bruce Pardy's first-year Constitutional Law class. "It was a surreal experience," he says. "As with most things, much had changed but much had stayed the same. I was so glad to be back."
As for receiving this year's Dan Soberman Outstanding Young Alumni Award from his alma mater, he says, "I am truly honoured. I hold Queen's in very high regard – probably even more so now than when I graduated because the perspective of years has allowed me to see the difference in the education I received and the many great minds that have emerged from that institution, from lawyers to professors and to judges. To receive an award from Queen's is something very special."
Honickman's life has changed dramatically over the last decade. He is now married and has two young children. "It has been a rollercoaster decade, but I would not trade it for anything," he says. While he has less time to write these days, with the support of his very understanding wife, Hanaa, he still manages to find some time, most recently co-authoring two op-eds in the National Post with Professor Leonid Sirota of Auckland University of Technology. "I still like writing on a wide array of topics," says Honickman, "and am particularly drawn to division of powers doctrine."
By Zabrina Testa