Message from the Dean
Dear readers,
We are pleased to bring you the Queen's Faculty of Law Strategic Framework 2021-2026, approved by our Faculty Board in spring 2021.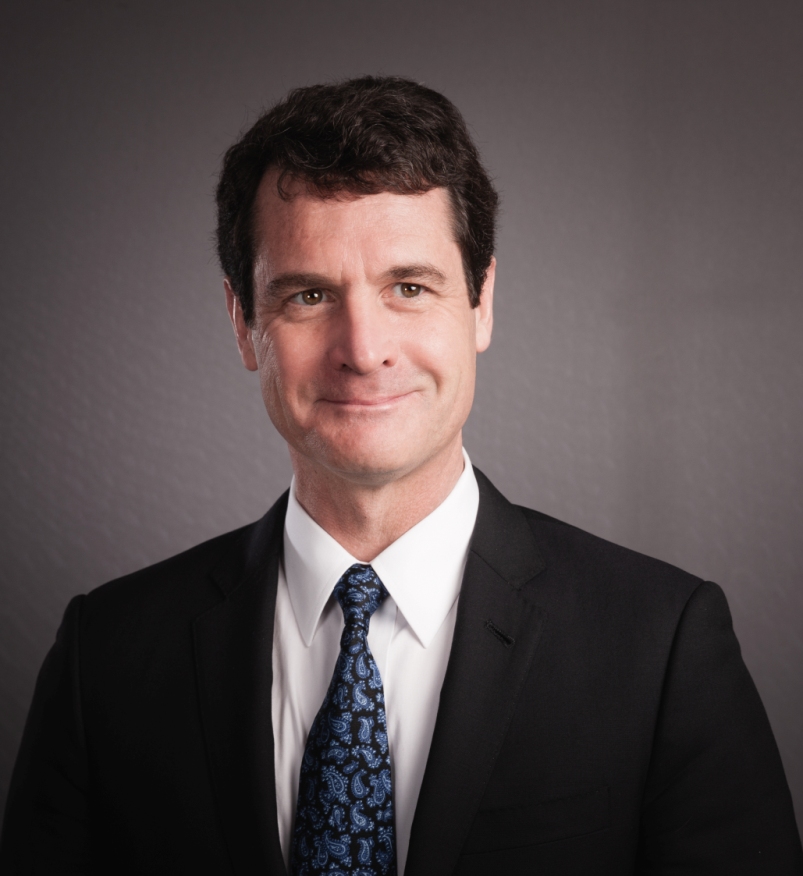 This Framework builds on previous strategic planning activities by the Faculty, and provides a roadmap to help guide our decisions and actions, and inspire the very best in our students, faculty, staff, alumni and partners, both now and in the future. It sets out clearly articulated pathways to advancing our core values, priorities and ambitions, and reaffirms our objective of being Canada's leading law school by sustaining our trajectory of research excellence and impact, embracing innovation to support our traditional academic offerings, and our commitment to equity, diversity, inclusion, Indigeneity and reconciliation.
This has been a truly community-led initiative. Despite the constraints posed by the pandemic, our Strategic Framework committee developed and executed a robust virtual consultation process with community members of Queen's Law to explore a series of core themes that served as directional guideposts for this process. The consultation period also brought us together as a community during a time of great social and global unrest and put the importance of this work into focus. 
We are eager to advance our revised mandate, and implement the full range of transformative changes outlined in this document that will help us enhance our contributions to legal education and legal research, encourage a more representative and diverse legal profession, foster an inclusive environment of academic inquiry through world-class legal teaching, and shape the next generation of leaders in our society.
Let's get started.
Regards,

Mark Walters
Dean, Faculty of Law
2020-2021 Consultation Process

 

The Faculty's strategic framework is a roadmap to help guide our decisions and actions, and inspire the very best in our students, faculty, staff, alumni and partners. We encourage all members of the Queen's Law community to participate in the consultations to share your perspectives, insights, and help us arrive at a common vision for the future of our school. 

Ways to participate: 

Virtual drop-in sessions - scheduled by topic and audience (i.e. faculty, staff, and students) like 'office hours' to provide informal opportunities for individuals to raise questions or provide input of any sort. 
Two virtual town halls – structured forums intended to engage the broader Queen's Law community, scheduled for Monday, January 18 and Monday, February 8. These sessions will be framed by a formal agenda, brief presentations by committee leads, and structured QA sessions. 

In the event that the timing of sessions is not convenient, you can also address the Committee privately at law.strategic.planning@queensu.ca. 

| Sessions | Dates | Time | 1-page summary |
| --- | --- | --- | --- |
| Townhall |   |   |   |
|   | Townhall # 1 For All - January 18, 2021 | 1:00 pm - 2:30 pm EST | Agenda |
|   | Townhall #2 For All - February 8, 2021 | 1:00 pm - 2:30 pm EST |   |
| Curriculum Reform |   |   | Summary |
|   | Session #1 For Students - January 14, 2021 | 6:00 pm - 7:00 pm EST |   |
|   | Session #2 For All - January 26, 2021 | 6:00 pm - 7:00 pm EST |   |
|   | Session #3 For Faculty - February 5, 2021 | 9:30 am - 10:30 am EST |   |
| Funding Mission |   |   |   |
|   | Session #1 For All - January 27, 2021 | 11:00 am -12:00 pm EST | Summary |
| Research Excellence |   |   | Summary |
|   | Session #1 For Faculty - January 20, 2021 | 12:00 pm - 1:00 pm EST |   |
|   | Session #2 For Faculty - February 2, 2021 | 10:00 am - 11:00 am EST |   |
| Equity, Diversity, Inclusion, & Indigeneity |   |   |   |
|   | Session #1 For Staff - January 15, 2021 | 3:30 pm - 4:30 pm EST | Summary |
|   | Session #2 For Students - January 28, 2021 | 2:30 pm -3:30 pm EST | Summary |
|   | Session #3 For Faculty - February 3, 2021 | 6:00 pm -7:00 pm EST |   |
| Reconciliation |   |   | Summary |
|   | Session #1 For Students - January 22, 2021 | 9:30 am - 11:00 am EST |   |
|   | Session #2 For All - February 10, 2021 | 2:00 pm - 3:30 pm EST |   |
| Internationalization |   |   | Summary |
|   | Session #1 For Faculty - January 19, 2021 | 9:00 am - 10:00 am EST |   |
|   | Session #2 For All - January 21, 2021 | 6:00 pm - 7:00 pm EST |   |
|   | Session #3 For JD Students - February 9, 2021 | 9:00 am - 10:00 am EST |   |
|   | Session #4 For Grads and International Students - February 11, 2021 | 9:00 am - 10:00 am EST |   |
| Operational Questions & Perspectives |   |   |   |
|   | Session #1 For Staff - January 29, 2021 | 10:30 am - 12:00 pm EST |   |
|   | Session #2 For Staff - February 12, 2021 | 10:30 am - 12:00 pm EST |   |

 
Strategic Planning Committee Membership

 

The members of our Strategic Planning Committee represent our alumni, our staff, our students, our researchers, our administrators, and our adjunct professors:

You may contact them individually or at the Committee's dedicated email address at law.strategic.planning@queensu.ca

 
Discussion Paper

 

On September 1st, 2020, the Strategic Planning Committee initiated a first round of consultations with a Discussion Paper. This Discussion Paper does not set the parameters of the Strategic Plan and it does not exhaust the issues to discuss or options to pursue. It is intended to initiate discussion and, to this end, highlights the following areas of priority:

curricular reform and the meaning of a "Queen's legal education";
equity, diversity and inclusion;
financial stability;
internationalization;
reconciliation;
research excellence.

Download the Strategic Planning Discussion Paper (PDF, 341KB)

 
Strategic Framework 2014-2019

 

Download a summary of the Strategic Framework (PDF, 650KB).

Building on the past, innovating for the future

The Faculty of Law's Strategic Framework, a planning document for the next five years, was developed at the Faculty over the winter of 2013—2014 and ratified in the spring of 2014. It was created not only to encourage and ensure the continual evolution of the Queen's Faculty of Law, but also to work within the context of a number of specific challenges.

The Strategic Planning Committee – a multifactorial group including representatives of the faculty, alumni, professional and student communities – have identified the following as our strategic goals for the Framework:

Dynamic faculty
An intellectually vigorous, engaged and diverse faculty that enhances a vibrant research and teaching culture.
Innovative education
An innovative law student experience and curriculum that is responsive to a changing legal profession.
Student success
Quality education that positions students to attain their career objectives.
Engaging atmosphere
A distinctively collegial, diverse and inclusive environment for faculty, staff, and students.

Concrete goals to meet contemporary challenges

Meeting the above objectives will take distinct steps. The Framework outlines the five goals that must be met to ensure the Faculty is prepared for contemporary challenges in legal education.

Expand enrollment
Increase faculty and research footprint
Deliver educational outcomes that ensure student success
Enrich the Faculty community as a collegial, diverse and inclusive institution
Create varied and innovative revenue streams