Colloquium in Legal and Political Philosophy
Founded in Fall 2015, the Colloquium is an initiative of the Faculty of Law, the Department of Philosophy, and the Department of Political Studies. It consists of a series of seminars and workshops within the broad ambit of the Colloquium's mandate. Students registered with the course meet with the Colloquium convenors to discuss a recent paper by a leading scholar. The following week, the students meet with the author, along with other faculty members and invited guests, for a workshop on the paper.
The Colloquium's aim is to promote closer collaboration between legal, philosophical, and political studies, by bringing together students and faculty from these overlapping disciplines to engage in rigorous intellectual engagement. The Colloquium contributes to the Queen's Collaborative Program in Political and Legal Thought.
In Fall 2021, the Colloquium convenors are Professor Jean Thomas and Professor Grégoire Webber. The Colloquium is funded by Professor Webber's Canada Research Chair in Public Law and Philosophy of Law.
Subject to changes in University public health measure, the Colloquium will be hosted in person for all class meetings and by way of a combination of in-person and remote workshops with our speakers. In advance of each workshop with our speakers, an email will be circulated in the Faculty of Law, Department of Philosophy, and Department of Political Studies.
All members of the Queen's community are welcome to attend the workshops and are invited to communicate with the convenors in order to receive information on how to do so.
Monday September 20, 2021 (3:30 p.m. - 5:30 p.m.)
Philip Pettit (Princeton University)
Popular Sovereignty and Constitutional Democracy


Philip Pettit is L.S. Rockefeller University Professor of Politics and Human Values at Princeton University, where he has taught political theory and philosophy since 2002, and for a period that began in 2012-13 holds a joint position as Distinguished University Professor of Philosophy at the Australian National University, Canberra. He was appointed a Companion of the Order of Australia in 2017. Born and raised in Ireland, he was a lecturer in University College, Dublin, a Research Fellow at Trinity Hall, Cambridge, and Professor of Philosophy at the University of Bradford, before moving in 1983 to the Research School of Social Sciences, Australian National University; there he held a professorial position jointly in Social and Political Theory and Philosophy until 2002. He was elected fellow of the American Academy of Arts and Sciences in 2009, honorary member of the Royal Irish Academy in 2010 and Corresponding Fellow of the British Academy in 2013; he has long been a fellow of the Australian academies in Humanities and Social Sciences. He holds honorary professorships in Philosophy at Sydney University and Queen's University, Belfast and has been awarded honorary degrees by the National University of Ireland (Dublin), the University of Crete, Lund University, Universite de Montreal, Queen's University, Belfast and the University of Athens. Common Minds: Themes from the Philosophy of Philip Pettit appeared from OUP in 2007, edited by Geoffrey Brennan, R.E.Goodin, Frank Jackson and Michael Smith.
 
Monday October 4, 2021 (3:30 p.m. - 5:30 p.m.)
Adam Perry (University of Oxford)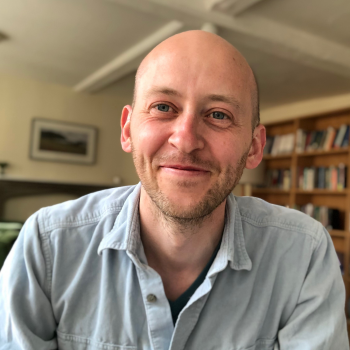 Adam Perry is an Associate Professor in the Faculty of Law and Garrick Tutor and Fellow at Brasenose College. He holds a BA in economics from the University of Winnipeg, an LLB from the University of Victoria, and BCL, MPhil, and DPhil degrees from the University of Oxford. He was a law clerk at the British Columbia Court of Appeal, and has held academic positions at the European University Institute, the University of Aberdeen, and Queen Mary University of London. He joined the Faculty of Law at Oxford in 2015.
 
Monday October 18, 2021 (3:30 p.m. - 5:30 p.m.)
Pamela Hieronymi (University of California, Los Angeles)
Fairness, Sanction, and Condemnation


My research sits at the intersection of many different subfields: ethics, philosophy of mind, philosophy of action, and the lively discussion of moral responsibility and free will.  My work has largely focused on the agency we exercise over our own attitudes, in particular, over our beliefs and intentions.  This interest grew from my interest in the active/passive distinction, on one side, and, on the other, an interest in moral motivation and moral responsibility.  I am currently working on a manuscript, Minds that Matter, that takes up traditional problems about free will and moral responsibility and argues that they can be avoided.
 
Monday November 8, 2021 (3:30 p.m. - 5:30 p.m.)
Kim Ferzan (University of Pennsylvania)


Ferzan's work focuses on criminal law theory. She is the co-editor in chief of Law and Philosophy, and is also on the editorial boards of the Stanford Encylopedia for Philosophy (Philosophy of Law), Legal Theory, Oxford Studies in Political Philosophy, and Criminal Law and Philosophy. She is the author of numerous articles, the co-editor of three books, and the co-author of Crime and Culpability: A Theory of Criminal Law (Cambridge University Press), with Larry Alexander and Stephen Morse, and Rethinking Crime and Culpability (Cambridge University Press), with Larry Alexander. Her paper, "Beyond Crime and Commitment," was selected for the 2013 American Philosophical Association's Berger Memorial Prize, for the best paper written in law and philosophy for the prior two years, and her paper, "Beyond Intention," was selected for the 2006 Stanford/Yale Junior Faculty Forum in the category of criminal law.
 
Monday November 15, 2021 (3:30 p.m. - 5:30 p.m.)
Ekow Yankah (Yeshiva University)
Compulsory Voting and Black Citizenship


Professor Yankah hold degrees from the University of Michigan, Columbia Law School and Oxford University.  His work focuses on questions of criminal theory and punishment and political theory and particularly, questions political obligation and its interaction with justifications of punishment.  His work has appeared in law review articles and peer reviewed legal theory journals and books including NOMOS, Ratio Juris, Law and Philosophy, Criminal Law and Philosophy and the Illinois Law Review.  He has been a visiting fellow at the Israeli Institute of Advanced Studies (IIAS), a Visiting Professor of Law at the Interdisciplinary Center in Herzliya and a Distinguished Visiting Faculty Member at the University of Toronto School of Law.
 
Monday November 29, 2021 (3:30 p.m. - 5:30 p.m.)
Miriam Ronzoni (University of Manchester)
Rescuing Justice from Perfect Duties

I am a Professor of Political Theory at the University of Manchester, which I joined in 2013. From 2012 to 2014, I was the principal investigator of a Research Project on "Background Justice between States: Global Institutional Design to Foster Sovereign Statehood", at the Technical University of Darmstadt, funded by the Humboldt Foundation through a Sofja Kovalevskaja Award.  I am mainly interested in contemporary normative theory, with a focus on global and international issues. My interests are both in meta-ethical problems (e.g. the justification of normative principles) and in applied ones (e.g. social and transnational justice in non-ideal circumstances).
Course Requirements
Students enrolled in the Colloquium also meet separately with Professors Thomas and Webber for an additional two-hour seminar on alternate Mondays. Part of the seminar is devoted to a review of the preceding week's Colloquium discussion and the greater part is devoted to preparing for the following week's Colloquium workshop. Students are asked to write short papers and a final term paper, in addition to being active participants during the seminars and workshops.
Students Interested in Applying for Credit
Admission to the seminar is by application to the student's department. Students in the Faculty of Law who wish to take the Colloquium for credit should express their interest to Professors Thomas and Webber further to the call for applications circulated in the summer. Students in the Department of Philosophy and in the Department of Political Studies should express their interest in their course selections. Priority will be awarded to graduate students in the Political and Legal Thought program.
Past Speakers
Fall 2020
Lucas Stanczyk
Pablo Gilabert
Scott Hershovitz
Kate Greasely
Catherine Lu
Seana Shiffrin
Fall 2019
Daniel Wodak
Clare Chambers
Frederick Schauer
Larissa Katz
Dale Turner
Arash Abizadeh
Fall 2018
Lea Ypi
Julie Dickson
Barbara Herman
Niko Kolodny
Luis Duarte d'Almeida
Tim Scanlon
Fall 2017
Leslie Green 
Kristi Olson
Sophia Moreau
John Tasioulas
Daniel Viehoff 
Jacob Levy 
Fall 2016
Cheshire Calhoun 
Anna Stilz
Brian Tamanaha 
Michelle Dempsey 
Liam Murphy 
Wil Waluchow 
Fall 2015
Kimberley Brownlee 
John Gardner 
Sherry Colb
Michael Dorf
David Miller
John Oberdiek
Thomas Christiano