Colloquium in Legal and Political Philosophy
Founded in Fall 2015, the Colloquium is an initiative by the Faculty of Law, the Department of Philosophy, and the Department of Political Studies. It consists of a series of seminars and workshops within the broad ambit of the Colloquium's mandate. Students registered with the course meet with the Colloquium convenors to discuss a recent paper by a leading scholar. The following week, the students meet with the author, along with other faculty members and invited guests, for a workshop about the paper.
The Colloquium's aim is to promote closer collaboration between legal, philosophical, and political studies, by bringing together students and faculty from these overlapping disciplines to engage in rigorous intellectual engagement. The Colloquium contributes to the Queen's Collaborative Program in Political and Legal Thought.
In Fall 2019, the Colloquium convenor is Professor Grégoire Webber. The Colloquium is funded by the Canada Research Chair in Public Law and Philosophy of Law.
All of the sessions will be held at Watson Hall, room 517, 3:30 p.m. - 5:30 p.m. 
All members of the Queen's community are welcome to attend any of the workshops listed below.
Monday September 16, 2019 (Watson Hall, room 517, 3:30 p.m. - 5:30 p.m.)
Daniel Wodak (University of Pennsylvania)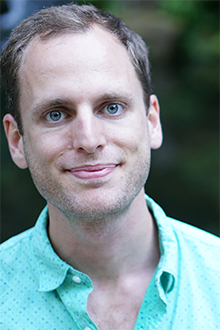 I'm an Assistant Professor in the Philosophy Department at the University of Pennsylvania. From 2016 to 2019 an Assistant Professor in the Philosophy Department at Virginia Tech.  I work in ethics, metaethics, and philosophy of law. I completed my PhD in Philosophy at Princeton in 2016.
I work broadly in ethics (especially metaethics), philosophy of law, social and political philosophy, and philosophy of language. I'm especially interested in a range of issues at the intersection of these areas.
Monday September 30, 2019 (Watson Hall, room 517, 3:30 p.m. - 5:30 p.m.)
Clare Chambers (University of Cambridge)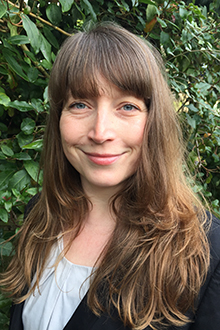 Clare Chambers is Reader in Political Philosophy and a Fellow of Jesus College, University of Cambridge. She is the author of Against Marriage: An Egalitarian Defence of the Marriage-Free State (Oxford University Press, 2017); Sex, Culture, and Justice: The Limits of Choice (Penn State University Press, 2008); Teach Yourself Political Philosophy: A Complete Introduction (with Phil Parvin, Hodder, 2012); and numerous articles and chapters on feminist and liberal political philosophy.
Paper: Three Justifications for Women's Sport
 
***CHANGE OF TIME AND DAY**** Thursday October 10, 2019 (Watson Hall, room 517, 4:00 p.m. - 6:00 p.m.)
Frederick Schauer (University of Virginia School of Law)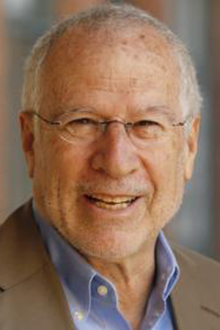 Frederick Schauer is David and Mary Harrison Distinguished Professor of Law at the University of Virginia. From 1990 to 2008 he was Frank Stanton Professor of the First Amendment at Harvard University, and was previously professor of law at the University of Michigan. He has been visiting professor of law at the Columbia Law School, Fischel-Neil Distinguished Visiting Professor of Law at the University of Chicago, Morton Distinguished Visiting Professor of the Humanities at Dartmouth College, distinguished visiting professor at the University of Toronto, visiting fellow at the Australian National University, distinguished visitor at New York University, and Eastman Professor and fellow of Balliol College at the University of Oxford.
Monday October 28, 2019 (Watson Hall, room 517, 3:30 p.m. - 5:30 p.m.)
Larissa Katz (University of Toronto Faculty of Law)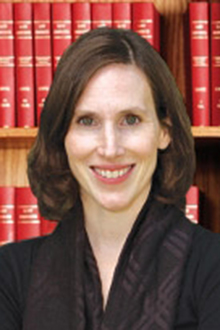 Larissa Katz holds the Canada Research Chair in Private Law Theory. Prior to joining the Faculty of Law in 2013, Professor Katz clerked for the late Justice Charles D. Gonthier at the Supreme Court of Canada, worked in litigation at Sullivan & Cromwell LLP (NY) and taught at Queen's University, Faculty of Law.
Paper: Ownership and Offices: The Building Blocks of the Legal Order
Monday November 11, 2019 (Watson Hall, room 517, 3:30 p.m. - 5:30 p.m.)
Dale Turner (University of Toronto)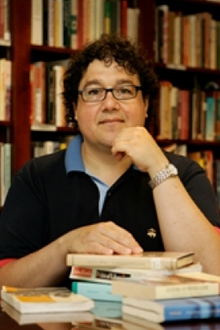 Paper: On the politics of translation: Listening to Indigenous peoples in and on their own terms
Monday November 25, 2019 (Watson Hall, room 517, 3:30 p.m. - 5:30 p.m.)
Arash Abizadeh (McGill University)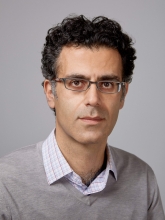 Arash Abizadeh is a Professor in the Department of Political Science and an associate member of the Department of Philosophy at McGill University. His research focuses on democracy theory and questions of identity, nationalism, and cosmopolitanism; immigration and border control; the relation between the passions, rhetoric, discourse, and politics; and seventeenth- and eighteenth-century philosophy, particularly Hobbes and Rousseau.
Paper: Counter-majoritarian democracy: Persistent minorities, federalism, and the power of numbers
Course Requirements
Students enrolled in the Colloquium also meet separately with Professors Thomas and Webber for an additional two-hour seminar on alternate Mondays. Part of the seminar is devoted to a review of the preceding week's Colloquium discussion and the greater part is devoted to preparation for the following week's Colloquium workshop. Students are asked to write short papers weekly and a final term paper, in addition to being active participants during the seminars and workshops.
Students Interested in Applying for Credit
Admission to the seminar is by application to the student's department. Students wishing to take the Colloquium for credit may express their interest to Professors Thomas and Webber (Law), Professor Christine Sypnowich (Philosophy), or Professor Margaret Moore (Political Studies). A call for applications will be circulated in the Faculty of Law in the Winter term and in the Departments of Philosophy and of Political Studies in the summer.
Past Speakers
Fall 2018
Lea Ypi
Julie Dickson
Barbara Herman
Niko Kolodny
Luis Duarte d'Almeida
Tim Scanlon
Fall 2017
Leslie Green 
Kristi Olson
Sophia Moreau
John Tasioulas
Daniel Viehoff 
Jacob Levy 
Fall 2016
Cheshire Calhoun 
Anna Stilz
Brian Tamanaha 
Michelle Dempsey 
Liam Murphy 
Wil Waluchow 
Fall 2015
Kimberley Brownlee 
John Gardner 
Sherry Colb
Michael Dorf
David Miller
John Oberdiek
Thomas Christiano