Why is understanding the law crucial for a business' success? When do legal decisions play a pivotal role in the creation or survival of a business? How are taxes a key driver behind vital corporate decisions?
Why should you study business law?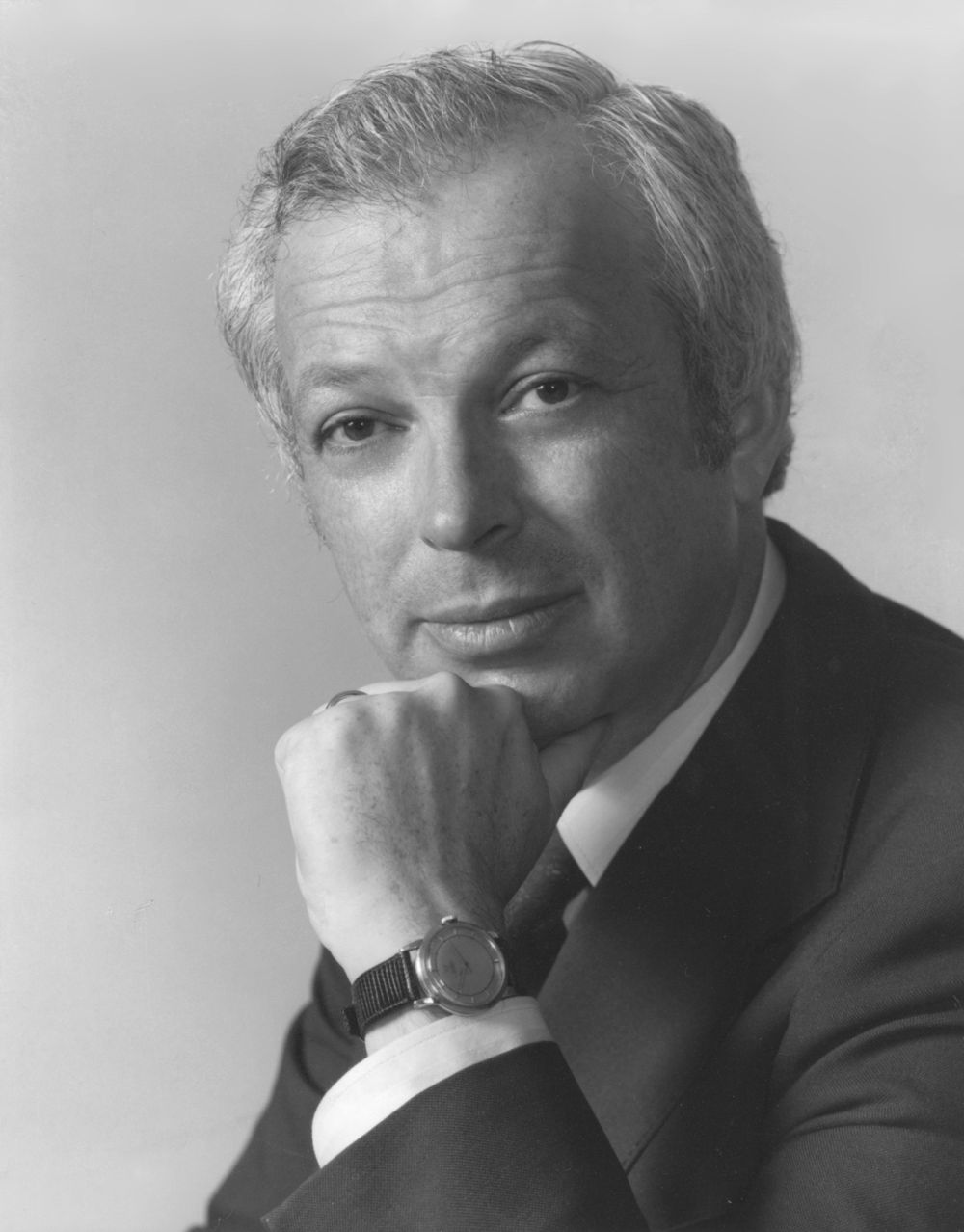 From lemonade stands to multi-billion-dollar mergers, business law is interwoven into our daily lives. But for businesses to be created, grow and thrive, we need an environment that guarantees that contracts will be honoured, structures will be stable, and competition will be fair – in essence, that rules will be followed.
Understanding, creating and enforcing those rules is the art and science of business law.
Learn about the body of law that governs and regulates the creation, operation, and termination of a business. Business law provides a framework that enables businesses to operate in an environment that is efficient and functional through the enforcement of contract and property rights. Without such laws, there would be no measure of predictability or security in the operation of a business.
The Faculty of Law at Queen's University has designed a JD program that allows students to build expertise in many areas of business law including corporate law, commercial law, securities regulation, and mergers & acquisitions. The Business Law Program provides students the opportunity to learn from and interact with internationally recognized faculty members, as well as leading practitioners and members of the judiciary. Through courses and experiential learning opportunities, the Business Law Program equips students with the substantive and practical knowledge to lead a successful and rewarding career in the business sector.
Joint Degrees and Other Programs
In addition to the JD program, the Business Law Program offers the following inter-disciplinary combined programs:
Queen's JD students also have the opportunity to study International Business Law abroad at Bader College at Herstmonceux Castle in London, England. The Business Law Program also offers educational opportunities for legal professionals through its Graduate Diploma in Legal Services Management and for undergraduate students through its Undergraduate Certificate in Law.
Faculty
History
Queen's Law was established in 1957 with the goal of providing students with a comprehensive legal education fit for the practice of law in modern society. The faculty has always recognized the important function business law serves in the contemporary economy and, with that in mind, has taken strides to establish a robust business curriculum. Leading faculty, such as the school's second Dean of Law, Dan Soberman, a recognized expert in business law who co-drafted the Canada Business Corporations Act, have been instrumental in setting up the Business Law Program that exists today.
Courses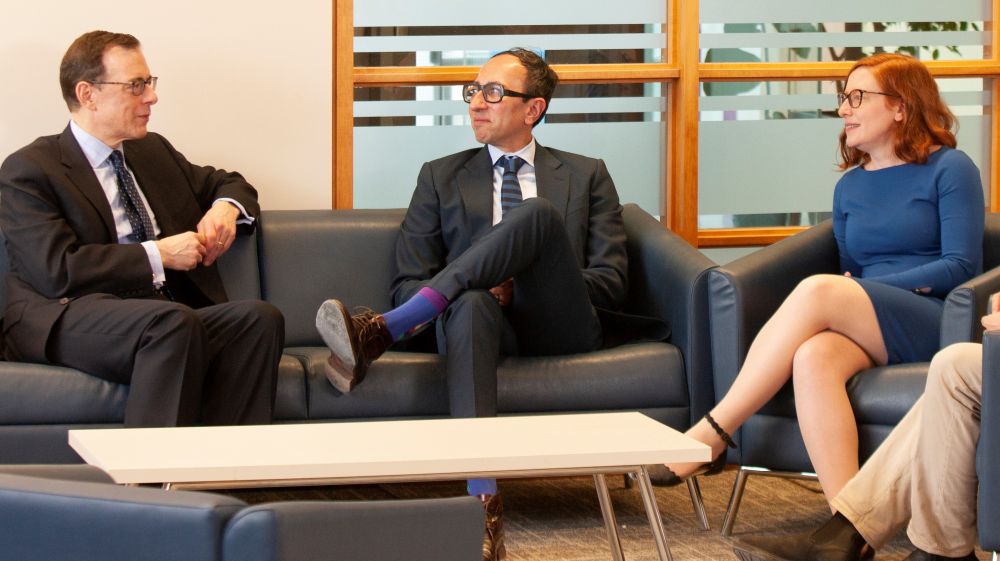 Queen's Law offers a wide range of business law courses taught by academic and professional faculty including:
Advanced Corporate Law
Business Associations
Commercial Law
Competition Law
Contested Transactions
Copyright Law
Corporate Finance
Corporate Governance
Corporate Taxation
Financial Literacy for Lawyers
Insolvency and Restructuring
Insurance Law
Intellectual Property Law
International Taxation
Law and Economics
Mergers & Acquisitions
Private Equity
Securities Regulation
Shaping the Future of Legal Practice
Shareholder Activism
Structuring Business Transactions
Taxation
Trademarks and Unfair Competition
Lectures and Events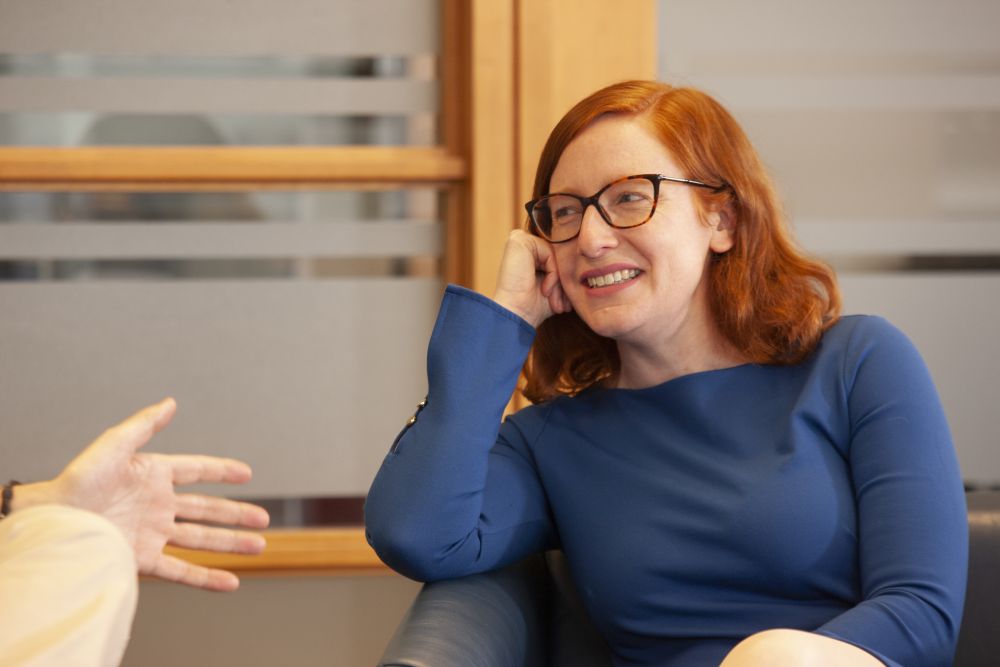 Throughout the year, the Business Law Program hosts a variety of lectures and events that bring distinguished scholars, judges and practitioners to Queen's campus to share and discuss their insights in various areas of business law.
The David Allgood Lecture in Business Law is a series that brings leading academics to Queen's Law to speak about current issues and trends in business law. Past speakers include Roberta Romani of Yale Law School who delivered a lecture on the iron law of financial regulation and Reiner Kraakman of Harvard Law who spoke about the trend of IPOs in the US, the issue of dual-class shares and its impact on corporate and securities law.
Law as a Launchpad is an initiative that brings together a panel of prominent alumni to discuss how they have leveraged their law degree in the business world.
The Law'80 Lecture in Business Law is a series that invites emerging scholars from around the world to speak about various areas of business law. Past speakers include Gabriel Rauterberg of the University of Michigan who explored the duty of loyalty in corporate law and Sarath Sanga of Northwestern Law who shed light on the network effect of corporate governance.
Law'80 Careers in Business Law is a series in which notable legal practitioners expose students to various corporate law career opportunities. Past panels have discussions on the role of general counsel, developing a career as a transactional lawyer, and developing a career as a commercial litigator.
Osler BizBasics is a four-part series, organized, hosted and funded by Osler, Hoskin & Harcourt LLP that provides first-year law students with foundational insight into the knowledge, skills and acumen necessary for the successul practice of business law. Each session is followed by a reception where students have the opportunity to network with business law leaders and peers with shared interests.
Experiential Learning
Queen's Law prides itself on the diversity of its experiential learning opportunities in business law. Experiential learning lets students apply what they learn in the classroom to the real world to better understand the intersection of law and reality. Through skill-based courses, clinical programs, moot competitions and exchange opportunities, students are able to hone their legal skills by applying theoretical concepts of business law to real-life simulations.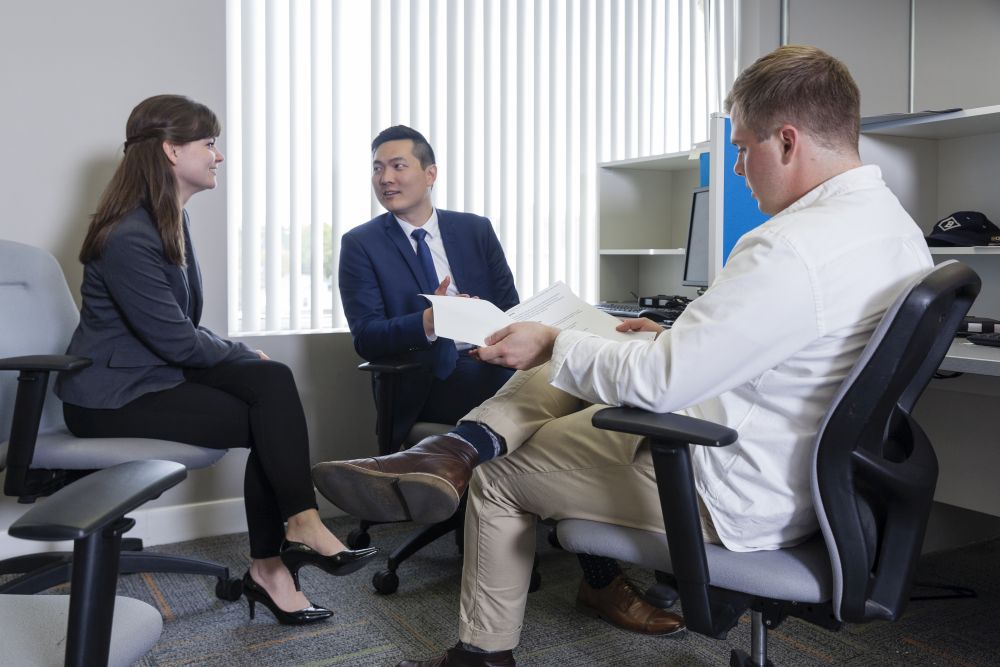 Queen's Business Law Clinic
At the Queen's Business Law Clinic, students have the unparalleled opportunity to take a deep drive into the area of business law by providing legal assistance to local businesses, not-for-profits, and charities. Supervised by experienced counsel, students are able to experience the realities of the practice of business law in the early stages of their legal education.
Applied Courses
JD students in business law have the opportunity to hone their skills and apply concepts taught in applied courses such as Advanced Corporate Law, Structuring Business Transactions, Contested Transactions, and Insolvency and Restructuring.
Moot Court Program
JD students with an added interest in the advocacy of business law have the opportunity participating in business related moot competitions. The Davies Annual Corporate/Securities Law Moot is the only moot dedicated to corporate and securities law in Canada. Students are typically tasked with addressing complex business related legal issues that are expected to end up before the Supreme Court of Canada. Students have the opportunity to network with prominent figures in business law and perform before leading members of the judiciary, regulators, and corporate/securities practitioners. Queen's Law is also the only Canadian law school that participates in the internationally held Transactional LawMeet. The Transactional LawMeet is designed to prepare students interested in becoming transactional lawyers on how to structure and negotiate a simulated deal on behalf of a fictional high-profile client.
Student Organizations
Students with an interest in business law are encouraged to get involved in one of many business-related student-led organizations.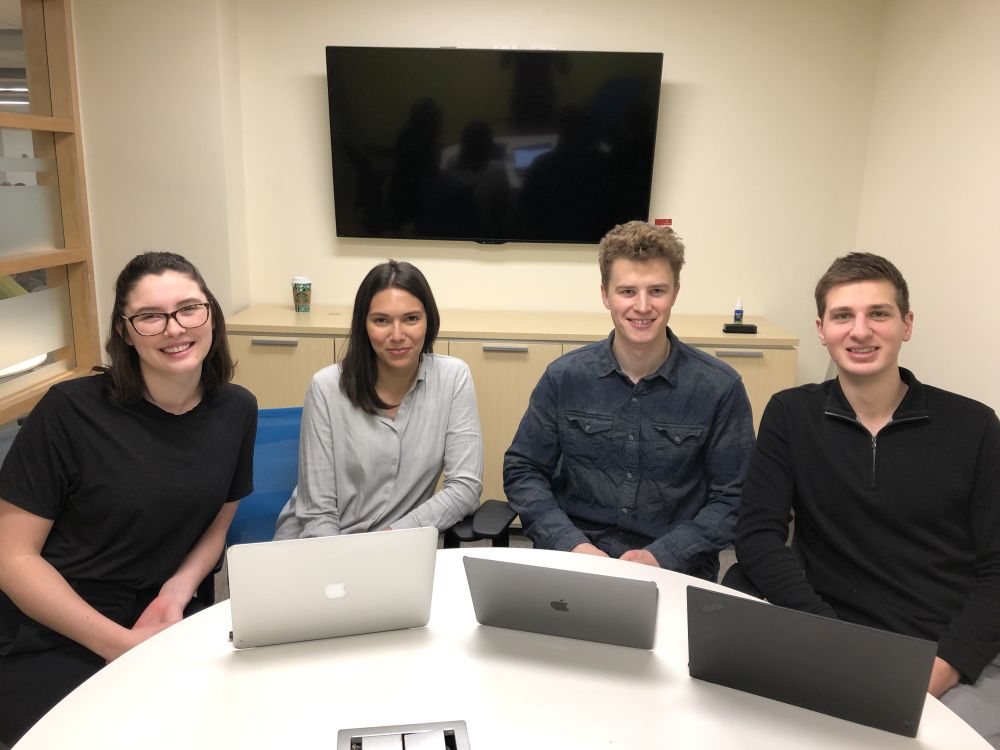 The Corporate Law Club hosts a number of popular events, seminars and networking opportunities where students can learn about the practice of corporate law through leaders in field. The events include the Annual Toronto Law Firm Tour, Bennett Jones Social, Osler's BizBasics and the Law'80 Careers in Business Law series. Queen's Venture Law Club explores the legal dimensions of entrepreneurship through the lens of lawyers from emerging business groups, venture capitalists and new business owner. Queen's Law Tax Society is a one-stop shop for those interested in Canadian tax law.
Can't find an organization that interests you? Just like the business sector, there is always room for innovation at Queen's Law. Where there is an interest, the Business Law Program encourages students to propose the creation of new and enriching business-related organizations and initiatives.
Careers in Business Law
Through our expansive curriculum, experiential learning initiatives and events, the Business Law Program facilitates the discovery and exploration of a wide range of careers in business law:
Bankruptcy & Insolvency: B&I lawyers advise on the reorganization and restructuring of businesses facing financial difficulty, enforcement of creditor rights, personnel liabilities and more.
Commercial Law: Commercial lawyers advise on issues relating to business transactions (i.e. supply of goods and services) such as a person's legal rights, responsibilities, and obligations.
Corporate Law: Corporate lawyers advise and assist corporate players on the formation, governance, and day-to-day legal concerns that affect a corporation.
As a corporate / commercial lawyer at an international law firm, I've worked with small clients up to fortune 500 companies, enabling them to acquire other companies, negotiate important commercial relationships, and explore new opportunities by understanding the regulatory landscape and integrating that understanding with key business considerations. I've also worked on-site with several of our clients, including a lengthy stint with Sidewalk Labs, a subsidiary of Alphabet Inc. Every day I learn something new, meet incredibly accomplished people, and am challenged to quickly find a solution to a new problem. I greatly enjoy diving deep into different businesses and meeting the people who were inspired to lead them!
– Valerie Eisen, Law'15, Associate, Fasken; currently working full-time with Sidewalk Labs
Financial Services: Finance lawyers advise on debt financing arrangements for various transactions. These arrangements can be as simple as bank loans to highly structured financing arrangements that span across multiple jurisdictions.
Indigenous Law: Indigenous law lawyers are specialized counsel that advise on all aspects of business law as it applies specifically to indigenous communities including the operation of a business on or off a reserve, commercial agreements, tax implications and more.
Insurance Law: Insurance lawyers advise on a wide range of areas involving or affecting the insurance industry. This may include providing advice on the operation of business in the industry, mergers and acquisitions of insurance companies, the issuance of insurance products and services, regulatory compliance, and more.
Intellectual Property Law: Intellectual Property lawyers advise clients on the protection of valuable property through copyright, trademark, patent and licensing laws. Where property rights are violated, IP lawyers advise on resolution and/or litigation.
Working in intellectual property law is diverse and fast-paced. It is exciting to collaborate with innovative companies and advise them on how best to protect their cutting-edge inventions. Whether it is hardware that powers the next generation of smart-phones, or a cancer drug that will save lives, it is fascinating to learn about these advancements, and gratifying to help protect what has often taken years to invent. Patent, copyright, and trade-mark infringement disputes, the outcomes of which often have global implications, require research, planning and strategic thinking. It is rewarding to work as part of a high-functioning, motivated team to embrace these challenges and defend and enforce our clients' rights.
– David Schnittker, Law'17, Lawyer, BLG
Mergers & Acquisitions: M&A lawyers advise on the consolidation of assets and/or entities through complex and sophisticated transactions.
I work on a variety of merger and acquisition transactions – be it acting for buyers or sellers, public or private companies, high-growth start-ups or more mature businesses. Each permutation presents its own unique challenges and rewards. On one deal I might be working for a solo entrepreneur, and get to see her receive a once-in-a-lifetime payday for her business, and the next deal I could be helping a public company purchase their third competitor in less than a year. An M&A lawyer helps with structuring the deal, negotiating terms, and drafting the transaction documents, but at the end of the day we hope to be trusted advisors in our client's transformative transactions.
– Rebecca Cochrane, Law'15, Associate, Wildeboer Dellele LLP
Securities: Securities lawyers advise on matters involving transactions such as initial public offerings, issuance of debt and equity, compliance with securities regulations, take-over bids and more.
Tax Law: Tax lawyers advise on comprehensive domestic and foreign tax implications, tax exemptions, estate planning, personnel related tax implications (i.e. income tax, employee compensation agreements) and more.
Contrary to popular opinion, tax law involves precious few numbers – but it is certainly one of the most analytical fields of law, and that's what makes it so fascinating. Working in tax is often compared to completing a puzzle – we have to understand how tax legislation fits into the underlying common law of nearly any issue, from charity law, employment matters or M&A transactions, and then piece it all together to determine the correct tax result. As a tax lawyer, I get to really delve into complex legal issues that might all hinge on the proper interpretation in the tax legislation, and then help my client structure their affairs to comply with the law in the most efficient manner. It involves a lot of writing, and a lot more reading, but I couldn't see myself doing anything else.
– Carl Deeprose, Law'15, Associate, Norton Rose Fulbright Canada LLP