What is the purpose of criminal law? What rules govern a police investigation? How does a criminal trial actually work? Why are some groups of people incarcerated at higher rates?
Why is Criminal Law essential?
Criminal law is part of the foundation of social order. In the absence of an effective state monopoly on the legitimate use of violence, individual rights and freedoms fall prey to force and fraud. In rationalizing and civilizing the most fundamental forms of coercion, however, criminal law inevitably risks itself becoming a central tool by which the powerful reinforce the domination and subordination of the oppressed and stigmatized. For large swaths of society including but not limited to the economic underclasses, the mentally ill, Indigenous people, and persons of colour, criminal punishment is too often under-protective even as it is overbearing. Critical perspective on criminal law is essential not only for aspiring lawyers but for all conscientious members of a political community.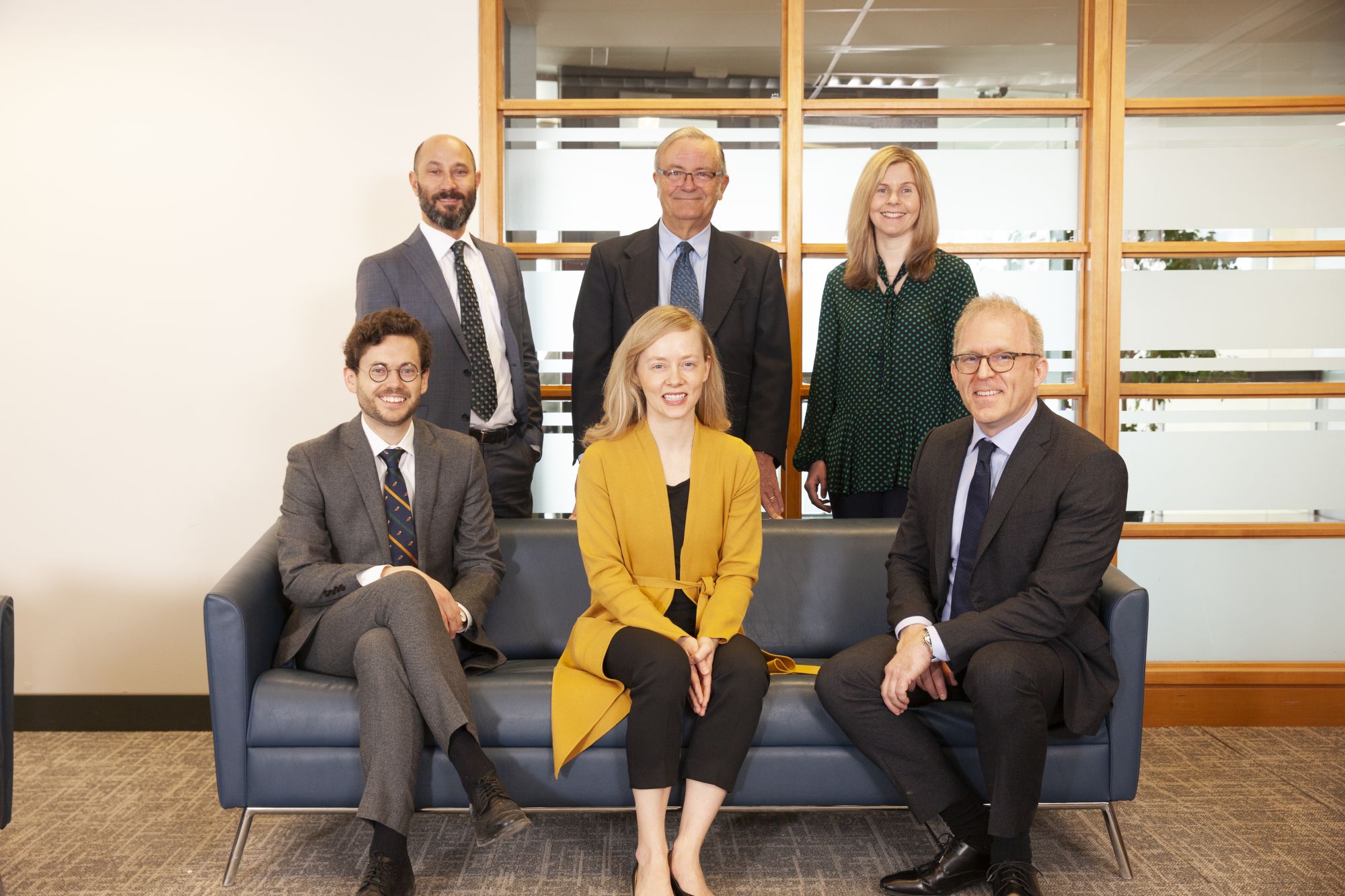 Faculty
The Criminal Law Group at Queen's is deeply committed to supporting those interested in the vital work of practice and scholarship in the criminal law field. At Queen's Law, you can learn from and work with some of Canada's best legal minds on subjects including police powers, the law of evidence, international criminal law, the philosophy of criminal law, sentencing, prison law and restorative justice.
Benjamin Ewing
Benjamin Ewing teaches criminal law, criminal procedure, and criminal law theory. After studying law at Yale, he earned his doctorate in politics at Princeton with a focus on political theory. Ewing is especially interested in the ways in which criminal justice is a subfield of political philosophy and not merely applied moral theory. He has written about such issues as the political legitimacy of retribution, the significance at sentencing of factors including a defendant's unfairly disadvantaged background and prior convictions, and the normative structure of mitigation as distinct from justification and excuse.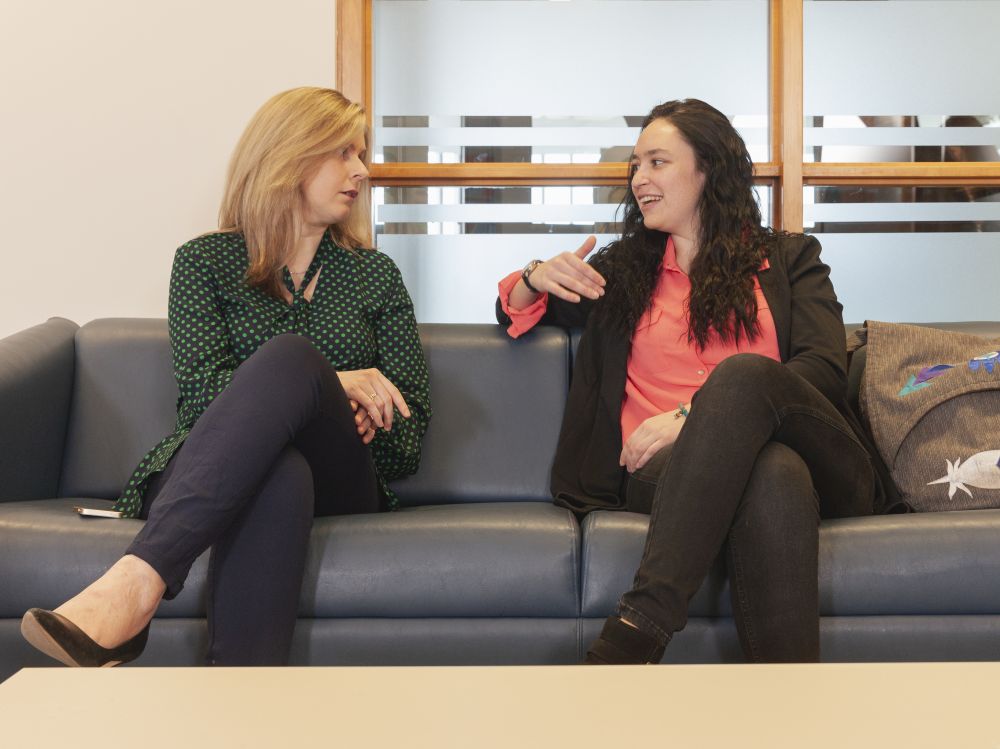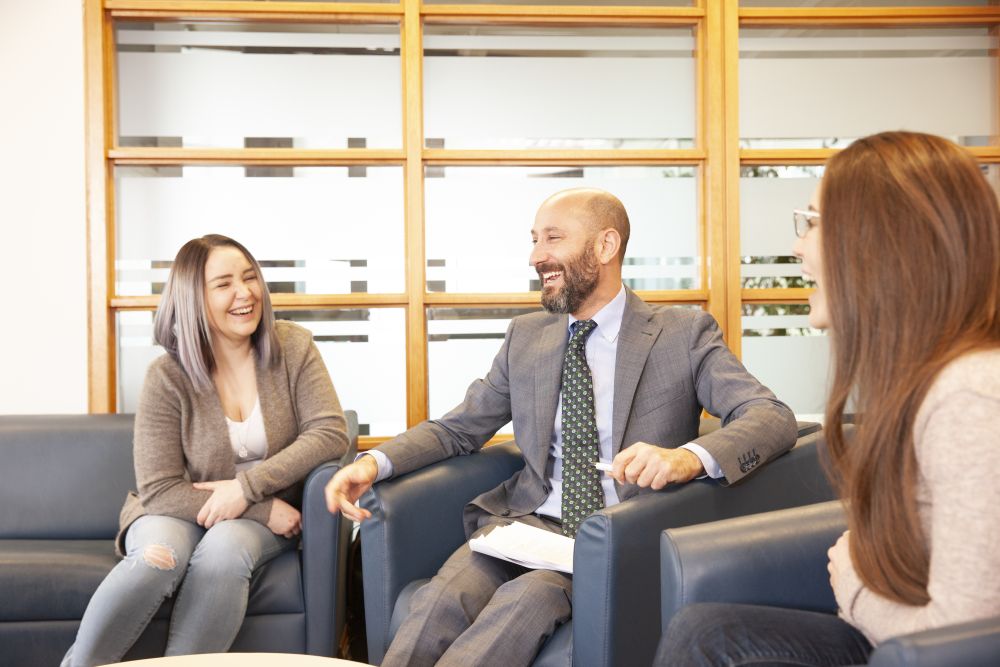 Noah Weisbord
Noah Weisbord teaches courses in criminal law, evidence, and restorative justice. His research focuses on the role of criminal law in managing, reflecting or exacerbating intergroup conflict. Noah's recent book, The Crime of Aggression: The Quest for Justice in an Age of Drones, Cyberattacks, Insurgents and Autocrats, is published with Princeton University Press. A current project examines self-defence in Canadian criminal law. Noah holds a doctorate in law from Harvard Law School and law, social work, and psychology degrees from McGill University.
History
Queen's Law holds a special place in the history of criminal law teaching and scholarship in Canada. One of Queen's Law's founding teachers was Stuart Ryan, who endeared himself for many years with his sensitive and engaging explorations of criminal justice issues. Pioneers such as Ron Price and Alan Manson made us unique in Canada with their founding and development of our Prison Clinic, in which our students deliver legal services to incarcerated people in the many penitentiaries in and around Kingston. Ron Delisle, who also served as a Provincial Court judge in Kingston, became well-known for developing interactive methods of teaching, particularly in the field of Evidence and trial practice both at our law school and in continuing education programs with lawyers and judges. He co-authored several teaching books with Don Stuart. Our reputation in the law of Evidence was enhanced by the teaching and scholarship of Lisa Dufraimont. Over all of these decades, the heart and soul of the Criminal Law Program at Queen's Law has been Don Stuart. Don is Canada's leading criminal law scholar, and his impact on the judiciary and law reform far exceeds any other criminal law scholar in the country.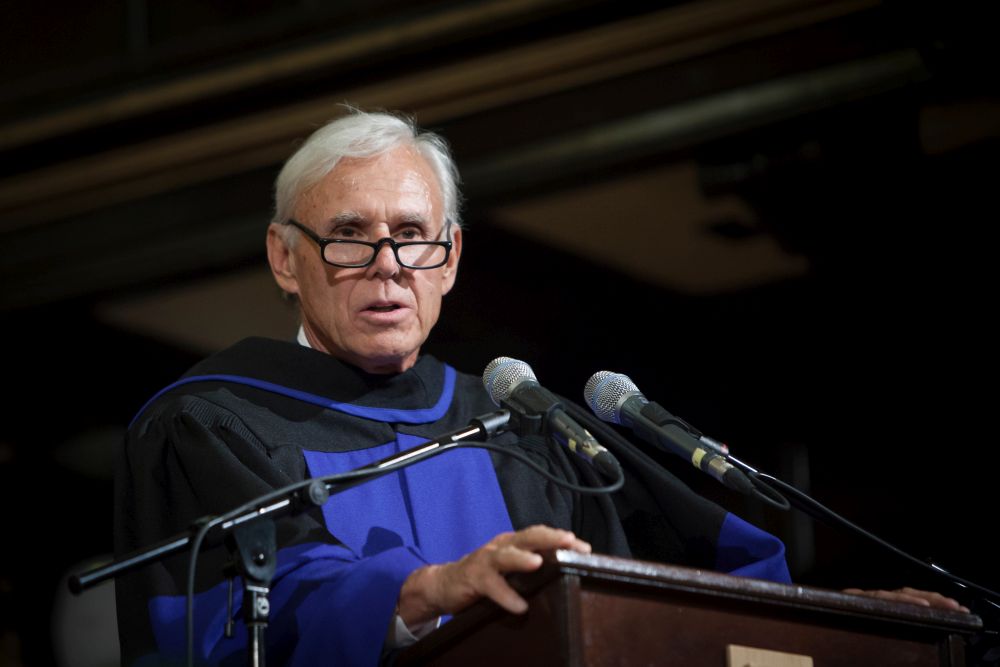 The Criminal Law Group at Queen's is supported by the endowed Stuart Delisle Criminal Law Fund. Recently, renowned defence lawyer Don Bayne made a substantial gift to support the strength of the criminal law legacy at Queen's. This gift enhances our ability to offer specialized courses taught by senior practitioners and judges, moot competitions and internships, high-profile guest speakers and teaching fellows in residence.
Courses
The first-year Criminal Law curriculum covers the substance of criminal law: offences, defences, and the basics of the criminal justice system.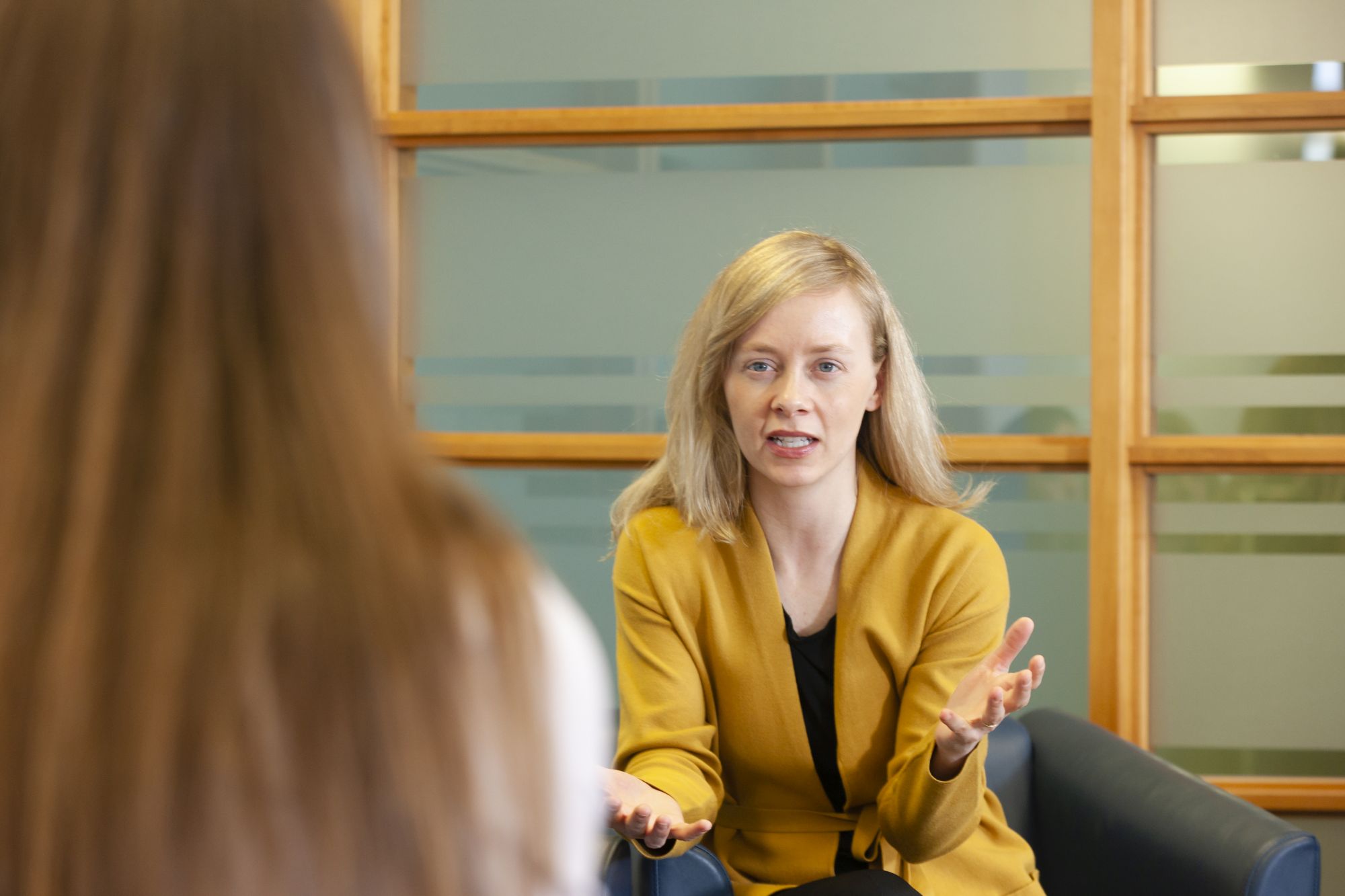 The upper year curriculum focuses on rules of investigation and prosecution in Criminal Procedure, rules of the trial process in Evidence, the imposition and administration of state punishment in Sentencing and Prison Law, the international development and enforcement of criminal law in International Criminal Law, and the philosophical theories that underpin the field in Criminal Law Theory.
First year: Criminal Law
Upper year: Criminal Procedure
Upper year: Sentencing and Imprisonment
Upper Year: Criminal Law Theory
Upper year: Evidence
Upper year: Advanced Criminal Law 
Upper year: Restorative Justice
Upper Year: Sexual Assault
Upper Year: Sexual and Reproductive Justice
Experiential learning
Learning to be a lawyer means going beyond the classroom. Studying at Queen's Law includes the opportunity to gain real-world, practical experience through our clinical programs.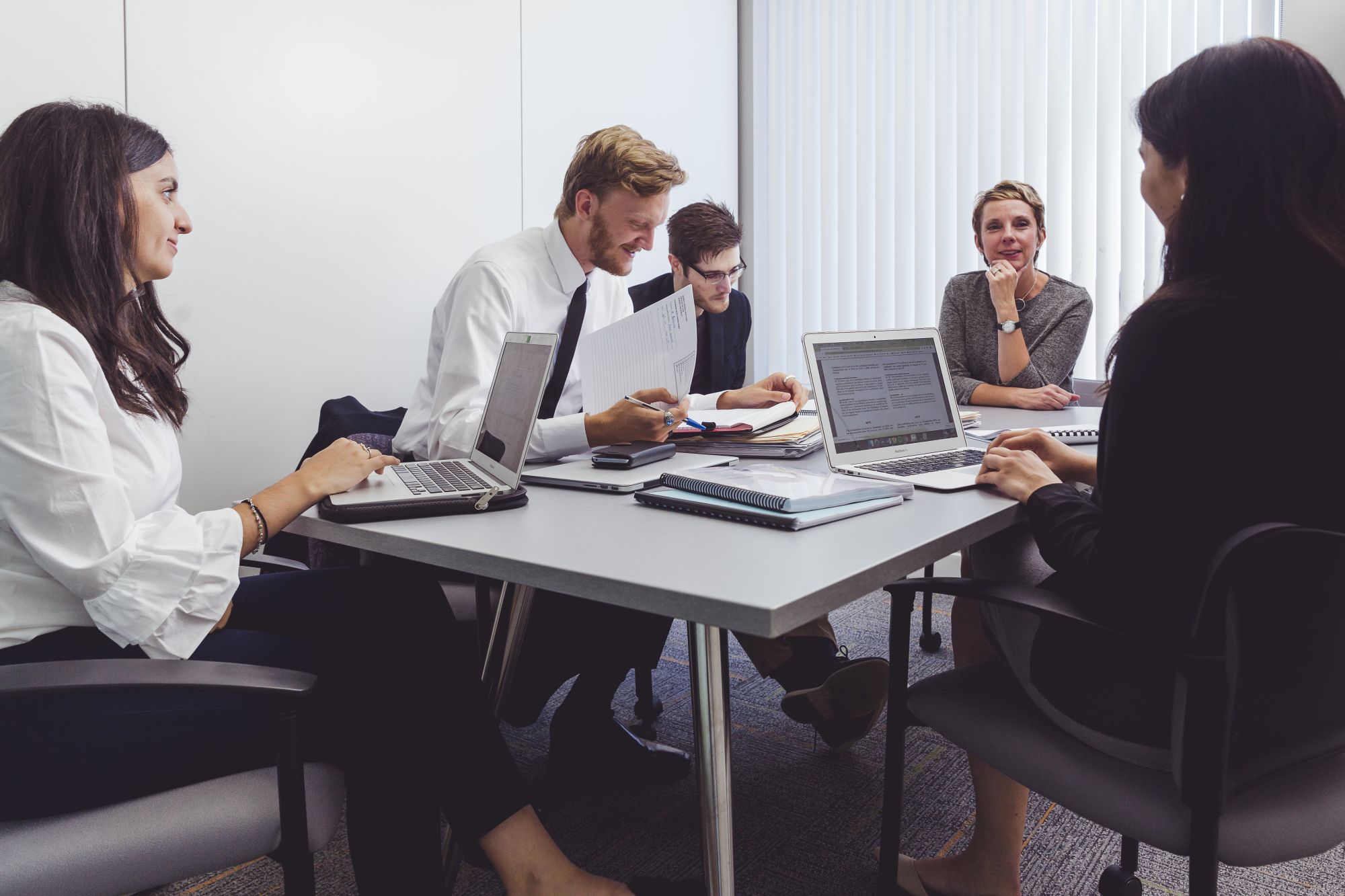 Prison Law Clinic: Queen's is the only law school in Canada with a Prison Law Clinic (QPLC) that allows students to gain extraordinary experience assisting prisoners in a variety of legal matters. Students provide legal advice, assistance, and representation in matters relating to prison and parole in Kingston-area penitentiaries and Warkworth Institution. They work under the supervision of the clinic's lawyers while they learn to manage the solicitor/client relationship, interview clients, conduct case-specific research, prepare examinations/cross-examinations of witnesses, draft legal submissions and represent clients at hearings. They also have the opportunity to draft grievances, provide legal opinions, represent clients at Disciplinary Court hearings or before the Parole Board of Canada, conduct meetings with inmate groups, and conduct test case litigation. Recently, students have also assisted leading counsel who have represented the QPLC at the Supreme Court of Canada.
Queen's Legal Aid: The oldest and largest of the Queen's clinic programs, Queen's Legal Aid (QLA) has been a vital part of the Faculty of Law's service to the community for decades. Working closely with Legal Aid Ontario, QLA provides a wide range of legal services to low-income area residents and students of both Queen's University and Saint Lawrence College. In terms of criminal law, students work on criminal offences where jail is not likely upon conviction, or provincial offences of a relatively serious nature. They may even assist clients in court or at a tribunal hearing. Students with QLA work for academic credit or as volunteers; there are also remunerated summer employment positions, a position for an articling student when funding allows, and three non-financial awards for Clinic work.

The 2018 Gale Moot team: (L-R) Annamaria Enenajor, Paul Socka, Julia Martschenko, Justice Côté, Michelle Soucy, Day Lavoie, Isabelle Lam.

The Gale Moot Team: Each year, we send four outstanding Queen's Law oralists to Canada's premier bilingual law-school mooting competition in Toronto. Students learn the art of written and oral advocacy and have an opportunity to meet leaders of the bench and bar in preparing for this competition.    
Graduate Studies
Our Criminal Law program attracts top scholars from both across Canada and around the world to work with Queen's Law faculty. Current doctoral candidates include:
Katarzyna (Kasia) McNaughton
Graham Jones