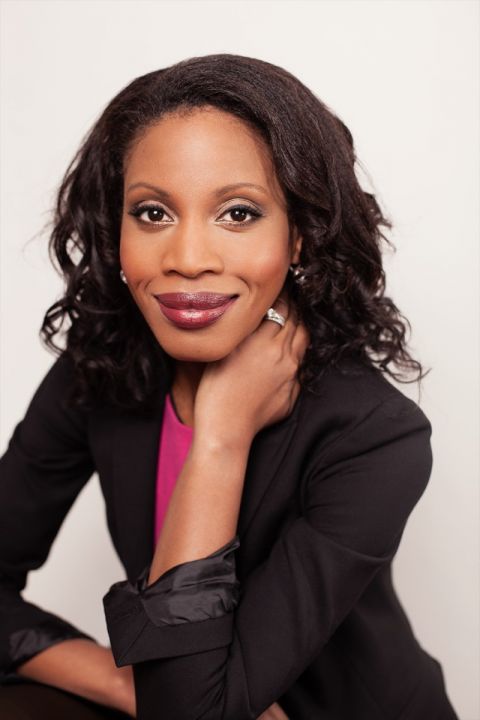 For political history-maker Yolande James, Law'03, it's all about listening and understanding.
The great Scottish writer Robert Louis Stevenson advised that "Compromise is the … best lawyer." If ever there was a member of the legal profession who subscribes to that sage approach to the law, it's Yolande James, Law'03, a Montreal-based lawyer, mediator, moderator, and former high-profile politician turned political commentator. 
James has made conflict resolution, compromise, and consensus building the focal points of a hugely successful career as a solo practitioner. Her abilities in her areas of specialization come naturally. "They're in my blood," she says.
The younger of two daughters born to Caribbean-immigrant parents, James grew up in the West Island area of Montreal. There were no lawyers in her family; however, she was a gifted student who decided early on that she wanted a career in law or public service.
"From the time I was a girl, I enjoyed defending a point of view and had a knack for it," she recalls. "I also had a passion for solving problems and resolving conflicts." 
With that in mind, she involved herself in politics in the wake of the October 1995 Quebec referendum. She was too young by 20 days to cast a ballot in that vote, but she joined the Liberal Party's Youth Commission, began volunteering for part-time work in the constituency office of MNA Russell Williams, and soon enrolled in the Université de Montréal's civil law program.
"While earning my civil law degree, I took advantage of an exchange initiative that enabled me to attend Queen's Law for a year. I loved everything about that experience – the academics, the faculty, my classmates – loved it!" says James. 
"I'm bilingual, but coming to Kingston was a big change for me that broadened my horizons. There weren't many Black students at Queen's Law at that time, but I got along very well. I'm delighted that the school is now making a concerted effort to recruit Black students and to make them feel at home when they get there.
Listening and understanding what others are saying before you speak…is crucial, whether you're engaged in mediation matters or politics.
"During my year at Queen's Law, I learned the value of listening and understanding what others are saying before you speak. That may sound easy, but it's not, and it's crucial, whether you're engaged in mediation matters or politics."
After her 2004 call to the Quebec Bar, James worked as a political adviser in the provincial Ministry of Health and Social Services. While doing so, she caught the eye of then-Liberal Premier Jean Charest. "He called and asked me to seek the nomination for a byelection in Nelligan riding (where Williams had retired). I was reluctant to do so, but the premier was very persuasive," she says.      
Once she had secured that Liberal nomination in Nelligan, she won the September 2004 byelection, followed by re-election in 2007, 2008 and 2012. James ended her decade-long career in provincial politics in 2014 at the ripe old age of 37. And what a career it was!   
She was the first Black woman ever elected to the Quebec National Assembly, and in 2007 she became the youngest woman (29) ever to serve in the provincial cabinet when she accepted Charest's invitation to serve as Minister of Immigration and Cultural Communities.
In 2017, James considered running for a seat in Parliament, but that didn't work out. Now she devotes herself to her legal career, but also works as a political commentator (on both CBC television and francophone Radio Canada), is engaged in her community (working in palliative care and striving to promote access to justice), and is raising her busy seven-year-old son.    
"I don't have a crystal ball that will tell me the future, but mediation and conflict resolution are focal points of my work these days," says James. "I couldn't be happier."
By Ken Cuthbertson, Law'83