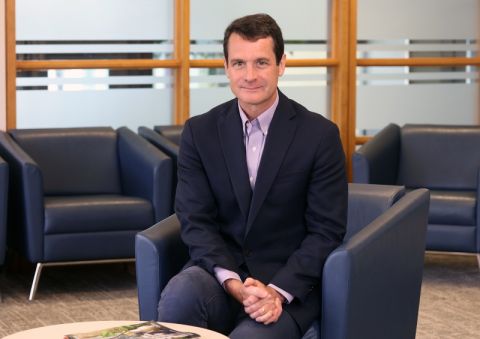 Dear Queen's Law community, 
I hope you are enjoying the summer months. 
 
I am writing to update you on the Deanship of Queen's Law. As you know, I was appointed to a five-year term in 2019. However, I have decided to transition one year early, at the end of June 2023. 
Being the Dean of one of Canada's leading law schools has been a tremendous privilege and honour for me, and so this decision was not an easy one to make. However, there were some important personal factors for me to consider that have made this the right decision. I am looking forward to the final year of my Deanship and then to rejoining the faculty as a regular professor and re-engaging fully with teaching and scholarship in due course. 
 
I am also pleased to report that our law school is in a very strong position. We have dedicated faculty members whose scholarship contributes to addressing the difficult problems of our time. We attract talented students with diverse backgrounds and perspectives who bring energy and enthusiasm to the law school community and to our profession; and we are tremendously fortunate for the support of our loyal alumni, who can be found across Canada and the world, contributing to the betterment of society. 
 
Although the pandemic has been challenging for all of us, we have accomplished a lot during the past few years. Amongst many other accomplishments, Queen's Law has developed a new Strategic Framework to guide our future (2021-2026); we have introduced new academic programs and dynamic course offerings, including the successful launch of the Graduate Diploma in Immigration and Citizenship Law; we have worked hard to enhance equity, diversity, inclusion, and Indigenization within the Faculty; and we have expanded faculty hiring in strategic areas to advance the academic mission and research footprint of the school.  
 
Over the course of my final year as Dean, I will continue to work hard to ensure that we honour the commitments we have made in our Strategic Framework, which include a comprehensive review of the JD program and its modes of delivery, with a view to ensuring excellence in legal education in light of a changing world. I am confident that the next dean will be able to build upon our achievements and guide us toward the ambitious goals that we have set for ourselves. 
The potential of this law school is truly remarkable, and I thank each of you for your contributions to our community and its continued success.  
 
Thank you, 
Mark Walters
Dean of Law