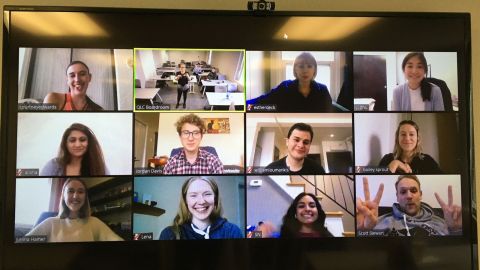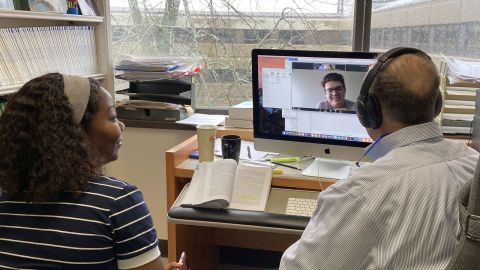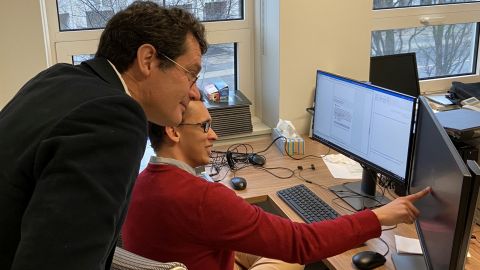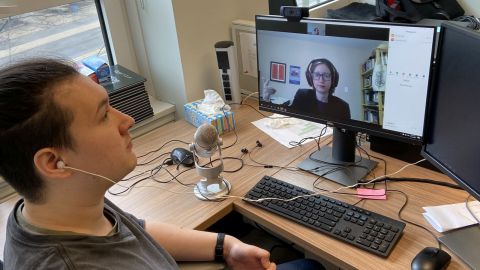 As Queen's University and other institutions follow best practices to contain COVID-19 and safeguard public health, Queen's Law has moved to deliver the last three weeks of its JD and graduate classes remotely. 
 
"We are entering uncharted territory," said Dean Mark Walters, Law'89, in an email to students. "I can't tell you how appreciative I am of our faculty members and sessional instructors in their efforts to meet the challenges of the Coronavirus crisis. The dedication of all our instructors to our students is truly impressive."
The law school had a strong foundation for this pivot. In 2017, the school began exploring new approaches in blended learning and new technologies to fully engage future legal professionals. Since then, Queen's Law has hired highly skilled educational innovation, online learning and IT teams to support faculty members. 
Last week, the Law Faculty prepared a COVID-19 Education Response Plan to manage the pandemic. It details resources for instructors replacing face-to-face teaching duties. These resources include hosting real-time sessions with classes using Zoom, a remote conferencing platform; augmenting PowerPoint slides by adding voiceover audio; and hosting class discussions about readings and cases or individual chats using OnQ, the university's learning management system. 
To put that plan into action, newly appointed Associate Dean (Academic Policy) Art Cockfield, Law'93, prepared a Remote Teaching Plan, which he presented on March 16 to a handful of full-time faculty members in person and to other instructors via Zoom. He spoke about communicating and managing expectations and how to get technology and teaching support. Shaun Leung, IT Support Assistant, demonstrated the various resources available. 
Cockfield, using his Corporate Tax course as an example, talked about he will implement his teaching plan. "I know how to record audio lectures on my cell phone and upload them to the OnQ course web page," he said. "My remote teaching plan relies on three recorded lectures. I will be trained on Zoom for my final review session." 
Cockfield is no stranger to technology. Ten years ago, with the help of students and other collaborators, he made Canadian history by hosting a legal conference in cyberspace, on the popular platform Second Life. 
Virtual events are sure to grow exponentially as the Coronavirus outbreak continues to worsen in what the head of the World Health Organization has called the "defining global health crisis of our time." On March 17, Ontario declared a state of emergency, followed by BC and Alberta. 
As for Queen's Law, continuing to provide the best legal education possible to students remains at the forefront. Dean Walters wrote to students: "Your dedicated teachers are working very hard to mitigate the negative aspects of this new reality. Like you, they too are committed, creative, imaginative, generous, and, if I may say so, caring. My colleagues care deeply about each of you."
Details on the Queen's University response to the COVID-19 pandemic can be found on the University's page on the issue. Queen's Law specific issues are addressed in its COVID-19 FAQ.
By Lisa Graham