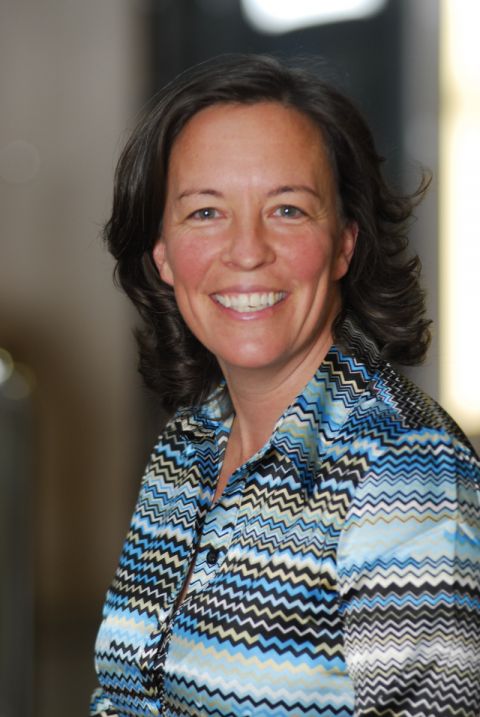 Before her Ontario Superior Court of Justice appointment in 2017, Cynthia Petersen, Law'89 (Artsci'86), had triggered changes in the country's criminal justice system as a scholar, helped shape equality jurisprudence as a lawyer appearing before the Supreme Court of Canada in landmark Charter cases, and investigated numerous high-profile workplace complaints as the Law Society of Ontario's Discrimination and Harassment Counsel. For her overall distinction in the legal profession, Justice Petersen has been selected by fellow Queen's Law grads on the Dean's Council awards committee as this year's recipient of the H.R.S. Ryan Law Alumni Award of Distinction.  
First becoming involved in activism for equality around issues of race, gender, and sexual orientation during her Queen's Law student days, Petersen developed her "passion to advocate for disadvantaged groups." She recalls, "I co-founded a group for gay and lesbian students at a time when people were quite polarized between issues of feminism and anti-racism." These experiences would set the stage for her career.   
Petersen began proving that a law degree can be a gateway to a wealth of opportunity by taking an uncommon path after graduation – forgoing articling and turning instead to academia. "My view then, which remains my view now, is that you can do other things with a law degree," she says.
After earning an LLM from Harvard, she joined the faculty at Ottawa University's law school for five years, producing academic work on systemic racism in jury selection that was cited in Ontario court decisions and prompted criminal justice system changes. Then she took an "academic" call to the bar to be part of Egan v Canada, a landmark Supreme Court of Canada case that helped shape the country's equality jurisprudence. "The experience gave me a taste for practice and also made me realize that I would probably be a better professor if I had practical experience as well," she recalls. During a leave of absence from teaching, she practised labour law, human rights, and Charter litigation at Sack Goldblatt Mitchell (now Goldblatt Partners LLP) in Toronto. 
The shift from teaching to litigation gave Petersen an opportunity to try something different. And what started as a temporary absence became a 22-year career in high-profile litigation. "It appealed to me because, intellectually, it was very stimulating," she explains. "There were always many counsel involved on both sides, so I was working collaboratively with other counsel, who were skilled and committed." She credits her firm at the time for supporting her to do some of her work pro-bono, enabling her to work for community-based organizations. "It was personally as well as professionally rewarding," she says. She also received a Law Society Medal in 2011 for her exceptional service in promoting LGBT rights. 
But Petersen's original commitment to teaching didn't end when she changed careers. While she worked in private practice, she taught labour law courses at the University of Toronto, guest-lectured frequently at other law schools, and held educational seminars for her union clients and for the Law Society of Upper Canada (now Law Society of Ontario), where for her last 15 years of practice she served as Discrimination and Harassment counsel. "There was a lot about litigation that appealed to me and that ultimately drew me away from teaching," she recalls, "but I loved being a teacher and always maintained a component of instruction and provided a lot of training and education while I was practising."
When the opportunity for another career change came – to sit on the bench – Petersen applied, ready for a new challenge and a transition away from the business roles she increasingly had to take on as a lawyer in private practice. Now in her judicial career, it's the basic principles of law that she draws on sitting in a generalist court, hearing everything from construction liens to criminal cases. She says that she quite often thinks back to her first-year courses at Queen's, which taught her the foundational principles of law and which she now applies daily in her work as a judge. 
This work has also offered her new opportunities to reconnect with more Queen's Law alumni who were being appointed to the bench near the same time as her. "It was very interesting to see people coming back together at a pinnacle of their careers – all going to the bench and all re-grouping," she says. "Clearly, Queen's has trained all of us well."
By Geena Mortfield