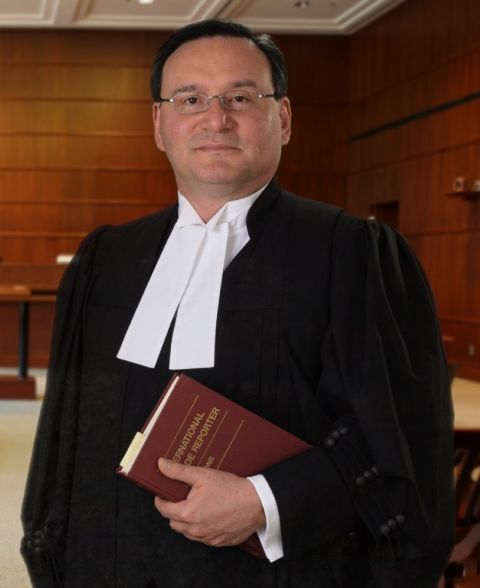 When news media, scholars, or advocates talk about the impacts of colonization on Indigenous Peoples, the focus usually turns to Indigenous culture, language or families.
But another very important aspect of Indigenous life in the Americas was also disrupted by European settlers: trade. Prior to the arrival of colonists, Indigenous tribes exchanged goods and culture, and even built up a trade language, over vast territories.
Today, Indigenous trade continues to be hindered by laws and policies of governments. Yet as the focus on reconciliation increases, more attention is being paid to economic reconciliation and the potential for trade to create prosperity for Indigenous Peoples.
One of the foremost advocates for Indigenous international trade in Canada is Wayne Garnons-Williams, Law'90, who is Plains Cree from Treaty 6, Moosomin First Nation.
"No consideration for Indigenous economic rights was thought of when these systems were put into place, and there has been an uphill battle to fight to get countries to recognize and realize these rights," he says. "Canada-U.S. cross-border Indigenous trade is a primary example of a challenge; another challenge is the application of Indigenous traditional knowledge in relation to the modern world intellectual property regime."
It was during Garnons-Williams' years articling and working for the federal government that he first became interested in international Indigenous trade through the influence of his principal. In the early 1990s, this topic was still unexplored and neglected. "The opportunity to develop this area of law stayed with me throughout my career, and when I was reached the 20-year mark in my public service career I decided that it was time to realize that vision," he says.
After he left the federal government, Garnons-Williams created his own firm – Garwill Law Professional Corporation – and founded a non-government organization called the International Intertribal Trade and Investment Organization (IITIO). IITIO was created to develop these legal concerns in the form of meaningful and tangible economic opportunities. He calls founding IITIO a career highlight.
"Through this organization and our combined talents from academia, private sector, NGOs and government, we have been able to achieve our common vision of getting nation states to officially recognize the Indigenous inherent economic right of inter-tribal trade," he says. "We recently realized one of our major goals, which was the negotiation of a separate Indigenous trade chapter between various nation-states embedded in international trade agreements like USCMA (formerly NAFTA), Mercosur and Pacific Alliance."
Garnons-Williams' efforts as chair of the IITIO, in addition to several other community and volunteer roles, recently led the Canadian Council of Aboriginal Business (CCAB) to name him the recipient of the 2019 Award for Excellence in Aboriginal Relations.
"Wayne continually challenges the status quo and his determination to effect change and improve the lives of Indigenous peoples and their communities has had substantial impact across the globe," says JP Gladu, CCAB's president and CEO. "It is an honour to award this visionary, whose legal expertise on Indigenous rights will continue to change the perceptions of others and make significant contribution to Indigenous communities and Canadian society."
The award nomination was supported by several of Garnons-Williams' IITIO collaborators, who identified him as, "the catalyst that sparked a global movement to empower Indigenous Peoples' economic prosperity through the exercise of their inherent Indigenous economic trade rights."
"This award is recognition for a victory for all the change-makers, thought leaders, and innovators who worked together to develop Indigenous international trade for the common purpose of improving the well-being of all Indigenous people," Garnons-Williams says. 
The CCAB 2019 Award for Excellence in Aboriginal Relations will be presented to Wayne Garnons-Williams at CCAB's gala on Sept. 26 in Vancouver. 
— Phil Gaudreau