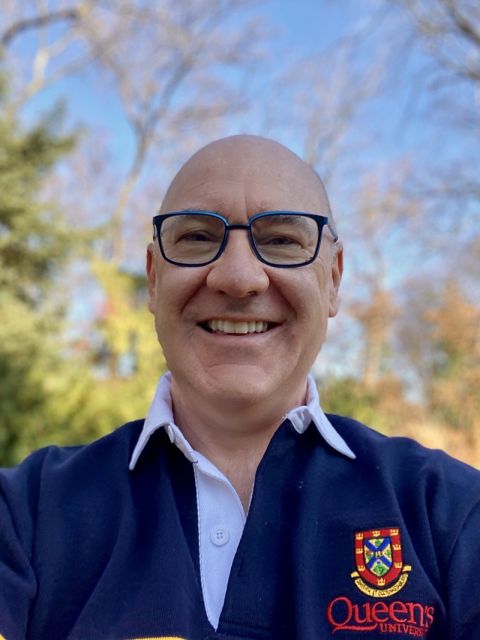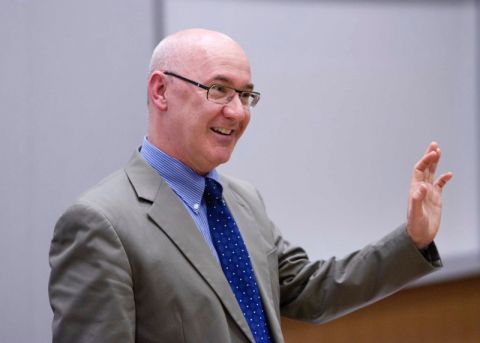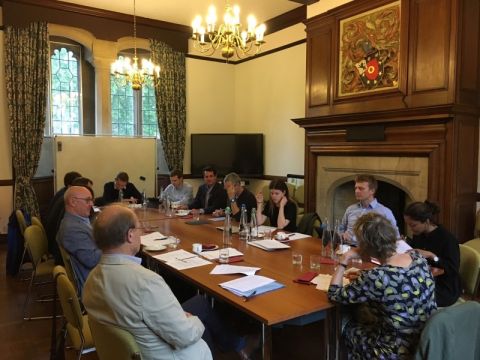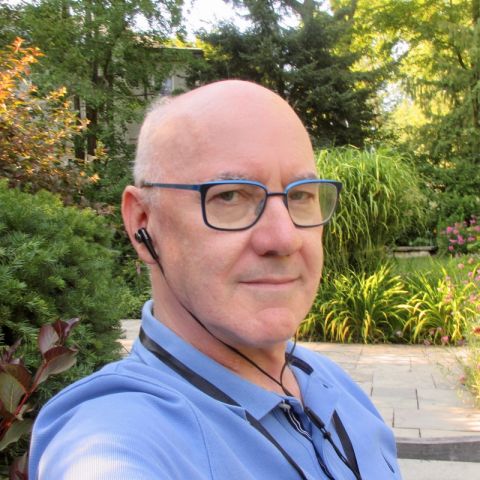 Professor Leslie Green is recognized as one of the world's foremost legal philosophers in analytical jurisprudence, as well as in moral and political philosophy and human rights. Graduating as Queen's University's political studies Medalist in 1978, he went on to hold the most prestigious research position in his field, the Professorship of the Philosophy of Law at Oxford University. He is also a highly regarded and beloved teacher and mentor. For the past decade, he has been returning to his alma mater for a term each year, teaching and furthering his research at Queen's Law. To celebrate his exceptional career and scholarly achievements, Queen's Law has now established the Professor Les Green Award for Research Excellence.
Upon his official retirement from Queen's on December 31, Les Green and some fellow Queen's Law community members reflect on his research and his time at Queen's. 
"Les Green is a giant in the world of legal philosophy," says Dean Mark Walters. "Throughout his career, he has articulated rigorous, innovative, and imaginative approaches to problems about law's relationship with power, individual and collective identities, common goods, and morality, and he has done so through an understanding of the history of ideas that is impressively broad, deep and rich."
Noting the "extreme fortune" of Queen's Law to have had Green as a faculty member and a Distinguished University Fellow for the past decade, Walters adds: "Les's influence will be lasting, for the students he has taught, but also for his colleagues, especially newer faculty for whom he has acted as a valued mentor. He has always set a very high bar for himself as a legal scholar, and his example as to what a true scholar should be has been inspiring for the rest of us within the Queen's Law community."
Looking back on his arrival on Queen's campus as a young undergraduate student in September 1975, Green admits he knew nothing about law or philosophy. "But then I took seminars with Alistair Macleod and Albert Fell and I became fascinated with questions about justice, rights, and historical change," he recalls. "And Jock Gunn and John Meisel made me understand how and why politics matters." After earning his BA, he received a scholarship to Oxford. "That gave me the opportunity to study with the leading authorities in jurisprudence," he says. "By then I was hooked on the subject."
Green didn't just receive a degree and medal at Queen's; he also met his future wife, Denise Réaume, Law'80 (Artsci'77), in a philosophy class. Their paths would cross again as graduate students at Oxford, where he earned master's and doctoral degrees. He returned to Canada in 1986, where he spent two decades teaching law and philosophy to university students and firmly establishing himself as a leading scholar. His early publications include the seminal text, The Authority of the State (Oxford University Press, 1988), and many well-known papers. 
Oxford University came calling again in 2006, offering him the Professorship of the Philosophy of Law in the Law Faculty, and the Pauline and Max Gordon Fellowship at Balliol College. His move back to Oxford consolidated his research prominence. At Oxford, Green wrote some of the most-cited articles in legal philosophy, founded and co-edited the Oxford Studies in Philosophy of Law, and supervised scores of graduate students.
But his Oxford chair also allowed him to retain a part-time faculty appointment at another university. For four years, Green taught at top U.S. law schools.
In 2010, then-Dean Bill Flanagan announced an ambitious plan for Queen's Law that piqued Green's interest. "Queen's was expanding in my fields, so when the opportunity to join the faculty came up I jumped at it," he recalls. "It was a homecoming of sorts – I had never lost touch with friends and colleagues here – but also an opportunity to help an ambitious law faculty grow in my own fields."  
 
Before his 2011 appointment at Queen's Law, he had already met three of his future colleagues, forming lasting relationships.
For Professor Grégoire Webber that time was in 2008, culminating in defending his DPhil dissertation before Green. Denise Réaume had invited Webber to dinner after his defence – and brought along surprise guest Green. "They could not tell me beforehand that Les would be at the dinner without giving away the result," recalls Webber. "The memory of that evening has long stayed with me. It was the first of many meals with Les and Denise in Oxford and in Canada."
Green then became a "champion referee" for Webber, supporting his applications to academic appointments at the London School of Economics and then at Queen's, where Webber was appointed Canada Research Chair in Public Law and Philosophy of Law in 2014. "Les makes legal philosophy fun," says Webber. "As anyone working in the field will attest to, not every legal philosopher has that gift! Les has it in conversation and in prose. And he can challenge you in the most damning of ways with a sparkle in his eye."
Webber knows he is not alone in how he experienced Green's mentorship, which "always came across as the advice of a friend and is most genuine." As for having his mentor as a colleague, "It has been magic." 
Earlier this year, Webber spoke at "Themes from the work of Les Green," a conference on his mentor's scholarship. Also giving a talk there was Professor Ashwini Vasanthakumar. She, too, has benefitted from Green's mentorship. 
As a junior academic in 2015, Vasanthakumar presented at a civil disobedience conference at Oxford's Nuffield College. Afterward, Green approached her to say how much he had enjoyed her latest article and then they discussed the argument and some of its implications. She says, "It's a conversation that has stood out but that is also characteristic: Les showing interest in a junior academic; always interested in the ideas and open to new and different ways of approaching a problem; friendly and supportive, but in a very understated way."
Green has written widely on issues she is particularly interested in, such as political obligation. "I like his Authority of the State not only for the argument but also the congenial writing style. This is political and legal philosophy that is informed by the practices of law and politics, and with insights from literature and poetry."
After she interviewed with Queen's Law, he was very encouraging and positive about the school. When she was appointed Queen's National Scholar in Legal and Political Philosophy in 2018, they became faculty colleagues. "It has been a big education," she says. "He's friendly, open, genuinely curious and interested in ideas, and non-hierarchical – in a discipline where, given his stature, he could get away with the opposite!"
Professor Jean Thomas first met Green during her LLM studies in 2007 at NYU, where he was the Hauser Global Visiting Professor. She took his Introduction to Legal Philosophy course. "Les is brilliant and has a razor-like mind: he could break down very difficult and abstract materials to make them clear and seem simple," she says. "More importantly even than legal philosophy, I learned how important it is to teach students to understand the structure of arguments." 
Later when she was completing her PhD, they connected at a Foundations of Normativity conference in Edinburgh, a trip on which he not only introduced her to John Gardner (another legal philosophy giant who would also become an important mentor to her), but he also took her to the National Gallery of Scotland. "Les has a way of expanding my horizons in unexpected ways: he and I both have a Scottish heritage, and on that trip he introduced me to an aspect of my own history; that meant a lot to me and has stayed with me," she says. 
Thomas arrived in Kingston for her 2014 job talk during a snowstorm. Flanagan made a habit of walking faculty applicants from the hotel to the law school, but this time he was joined by Green and the three of them made the 10-block hike. "Les made me feel comfortable and welcome" she recalls. "His mentorship has meant so much. It has been essential to me in learning to thrive in what can be an intimidating field – and, until fairly recently, a male-dominated one. His encouragement made me feel like I needn't be afraid of anyone or any situation."  
 
At Queen's Law, Green regularly participated in Thomas's and Webbers' Colloquium in Legal and Political Philosophy and attended faculty workshops, providing feedback to junior colleagues on their research. Among his own research projects, he wrote his new book, The Germ of Justice (Oxford University Press, forthcoming 2022). 
Springer asked Thomas to write an entry on Green for the Encyclopedia of the Philosophy of Law and Social Philosophy published in 2020. After reading 26 of his publications, as a small sample, she says, "He has always been writing about things that are topical and important – and he always seems to be on the right side of history."
Since beginning her faculty appointment at Queen's seven years ago, she has been telling all her students, "If you can take a course with Professor Green in anything, seize the opportunity with both hands because he will teach you to think rigorously like no one else can, in a funny and engaging way," she says. 
One of those students was Jasper Allderdice, Law'22. "What I liked best about learning jurisprudence from Professor Green, beyond his deep understanding of the philosophy of law, was his ability to engage with students on their own terms," Allderdice says. "He had a knack for teasing out the salient points of the day through conversation, with ample patience and humour, and this made the process of learning jurisprudence feel truly collaborative."
The establishment of the Professor Les Green Award for Research Excellence celebrates outstanding research in law. Each year, a faculty member will be given an award to assist in funding their research. "It's an enormous honour to have my name associated with this award," he says. (Further contributions to the award can be made online.) 
What does Green himself think his greatest accomplishments are? "I hope I have made progress on problems about the nature of law, authority, and minority rights," he says. "But I also taught brilliant students, including dozens of postgraduates many of whom are themselves now law teachers. Of course, that is their accomplishment, not mine; but working with them was enormously fulfilling."
As for what he has found most rewarding about his decade at Queen's Law, he says, "Queen's has a number of younger legal theorists and it has been terrific to watch them make their marks and build connections. In terms of breadth in jurisprudence, Queen's Law now has no rival in Canada. And it kept me engaged with legal issues here, and with talented Canadian students. It was also a welcome annual escape from the English rain to the beauty of a Kingston fall!"
To find out what else Professor Les Green has to say about Queen's Law and his message to his students and colleagues, watch the video, "Professor Les Green: Retiring legal philosophy giant speaks about growth of legal theory at Queen's." 
By Lisa Graham