These recent grads – founders and first leaders of Queen's Chapter of the Black Law Students' Association of Canada – are now making their mark in law firms and courts.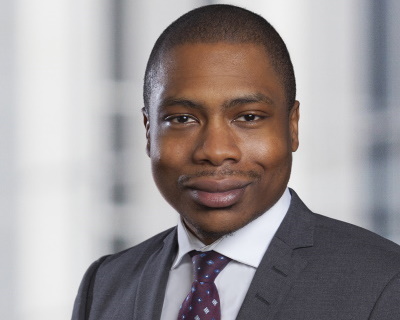 Michael Coleman, Law'17
Associate, Fogler, Rubinoff LLP, Toronto; Co-founder and President, BLSA-Queen's (2014-17)
Law career motivator: My grade 12 law teacher shared positive lawyer stories and I developed a strong sense that I wanted a legal career – something no one else in my family had ever accomplished. My Jamaican parents came to Canada in the early 1980s, worked hard for better lives and always encouraged me. 
Why Queen's Law? I found Robert Sutherland's story particularly inspiring. Also, the students support each other and the professors are passionate about their subjects. They challenge you intellectually while encouraging you to think, question, and consider all sides of an issue. That stayed with me; that's what I try to do in my practice.
BLSA empowerment: Before Queen's, I did not know any Black lawyers. This immediately changed when BLSA put me in direct contact with Black alumni who were thriving in their practice areas. Many took a genuine interest in me and provided me with practical tips on how to study, prepare for 1L exams and navigate the 2L Toronto recruitment process. They were always willing to share their journeys and struggles. Such strong relationships inspired me to embrace, not avoid, the challenges of law school and practice.
Continuing BLSA-Queen's involvement: I check in with each current president to see how things are going and how I might assist. I know the importance of giving back to the communities and organizations that helped us the most, regardless of how busy we are.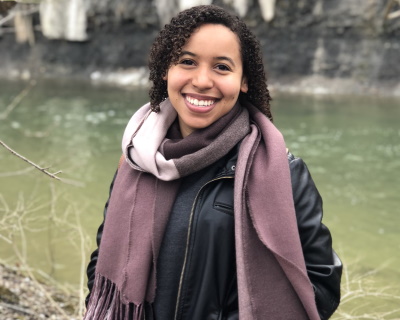 Leah Thompson, Law'17
Judicial Law Clerk, Federal Court of Canada, Ottawa (2019-20); Legal Intern, Chambers, Office of the President, International Criminal Tribunal for the former Yugoslavia, The Hague, Netherlands (Summer 2016); Co-founder and member, BLSA-Queen's (2014-17)
Law career motivator: Growing up, I didn't know any lawyers. I met a lawyer for the first time when I was paired with one in an undergraduate mentorship program. Before then, all I knew was that lawyers helped people, and I wanted to have a career that helped people. 
Why Queen's Law? I am interested in International Law, and the Global Law Program at the Castle made Queen's stand out from other Ontario schools. I had also heard great things about Queen's collegial atmosphere and the engaged alumni network. Having attended a larger university before law school, I wanted the opportunity to make connections and know my professors better.
BLSA empowerment: Working with BLSA-Queen's provided me with valuable mentorship. Some law students feel pressure to enter certain practice areas, but don't know what career options we'll have. BLSA connected me to a network of alumni who were generous with their time and candid about their experience after graduation. I was so impressed at their willingness to answer my questions and put me in contact with other lawyers.
Continuing BLSA involvement: There is an active, enthusiastic group of Black Queen's Law alumni now, and connecting us with prospective Black law students would help more of them see themselves at Queen's.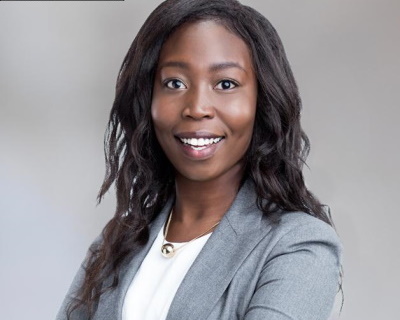 Stella Gore, Law'18
Corporate Associate, Osler, Hoskin & Harcourt LLP, New York City; National Chair, BLSA-Canada, and President, BLSA-Queen's (2017-18)
Law career motivator: I started exploring a law career during undergrad. Born in Sudan and raised in a family where economic development and politics dominate dinner table conversation, I quickly learned that lawyers played valuable roles in the developing world, working to develop fundamental laws around land reform, corruption and resource development, and also breaking down Africa's antiquated and ill-advised remnants of colonial life. I was drawn to law as a result. 
Why Queen's Law? It's such a great school! It has a great breadth of program offerings, great faculty, and a reputation for excellence and collegiality. I really wanted to be in a place where I could get a great education no matter what I ended up doing with my law degree. 
BLSA empowerment: Being part of BLSA-Queen's and being National Chair of BLSA-Canada really gave me an opportunity to meet brilliant lawyers and students across Canada and the U.S. I've been able to lean into this network for mentorship, support and camaraderie throughout my articles in Calgary, and even now during my placement in New York. BLSA was, without question, an important piece of my law school journey. 
Current BLSA-Queen's involvement: Whether it's supporting students preparing for OCIs (on-campus interviews), reviewing application materials, sharing experiences about classes, articling, and life in general, I always want to be available. BLSA-Queen's is a lifetime membership.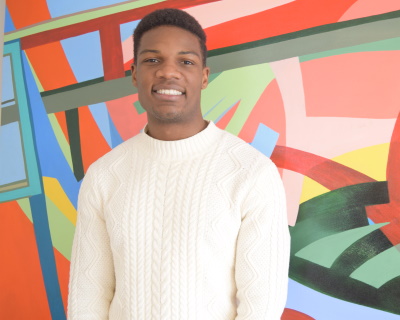 Nigel Masenda, Law'20
Articling Student, Stikeman Elliott LLP, Toronto (2020-21); President, BLSA-Queen's (2018-19 and 2019-20); BLSA Scholarship Recipient (2019)
Law career motivator: At an early age, my parents instilled in my siblings and me the importance of pursuing a career that would test our cognitive bandwidth and never being complacent. Law rewards hard work. It's tough to be complacent and successful.
Why Queen's Law? Queen's has a strong national reputation for producing talented graduates. I wanted an environment where I would learn from both leading practitioners and my peers. Also, Queen's alumni are fantastic. The sense of pride for being a Queen's grad manifests itself in a great way, with alumni willing to give back consistently and be mentors students can reach out to.
BLSA empowerment: It has prepared me in many practical ways, mainly through time management. Organizing events and working around equally busy staff and student schedules is a heavy undertaking. Coupled with academic and other club commitments, life can get busy, but it taught me how to work with different personalities and individuals from different professions. 
Future BLSA-Queen's involvement: I plan to continue mentoring and helping facilitate the continued growth of the Black QL community. Mentorship and alumni support are important. They provide students with a unique perspective, reminding them that though all our experiences are, to a degree, unique, we've all been there and appreciate the challenges.