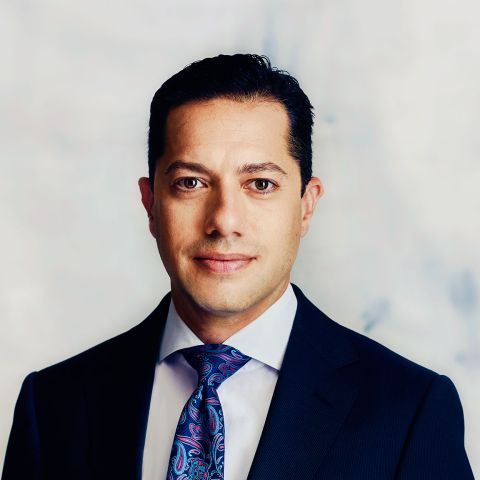 "Our students have the opportunity to be mentored by some of Canada's leading defense lawyers while contributing to access to justice," says Professor Lisa Kerr. She's talking about the newly launched Criminal Appellate Internship program that will see students work on public interest appeal litigation.  
The idea for the program came from Daniel Brown, Law'04, founder and partner of Daniel Brown Lawyers in Toronto and Vaughn. His firm will also take on a student intern. "The students in this program can expect to work closely with their mentors researching and drafting facta for cases at the Court of Appeal for Ontario and the Supreme Court of Canada," he says.
Cases will be drawn from interventions and direct appeals on legal aid or pro bono criminal matters at those courts. Through their work on the cases, for which students will earn credit towards their JD degrees, students will learn written and oral appellate advocacy and how to manage and prepare for the appeal process. Wherever possible, students will also be invited to attend hearings in person.  
Brown recognizes how essential experiential learning opportunities were to his own growth and development as a law student. "Programs such as Queen's Legal Aid and the Correctional Law Project (now Prison Law Clinic) left an indelible impression on me and helped solidify my career choice as a criminal defence lawyer," he says. "I wanted to ensure that the next generation of Queen's Law students had exposure to an even wider variety of practical learning opportunities." 
To make his idea a reality, Brown reached out to Kerr who had previously helped convince him to teach Advanced Criminal Law with his colleague Lindsay Board at Queen's last winter. "I was instantly enthusiastic!" exclaims Kerr. "Dan and I came up with a course description together, then Dan used his considerable powers of persuasion to get five leading law firms to agree to participate."  
In addition to Brown, this term's volunteer supervising lawyers, each a partner in their firm, are Megan Savard, Savard Foy LLP; Howard Krongold, Abergel Goldstein & Partners LLP; Anil Kapoor, Kapoor Barristers; and Matthew Gourlay, Henein Hutchinson LLP.  
"Our mentors were quick to jump onboard and are thrilled to be working with the inaugural group of law students," says Brown.  
Equally thrilled are the five student interns selected by Kerr and Brown from a very strong applicant pool in a highly competitive process. 
One of those students is Varda Anwar, Law'23. "As someone pursuing a career in criminal law, this internship will provide me with an invaluable experience working with some of best defense lawyers in Toronto," she says. "I believe it will instill important skills and insight from industry greats that I can carry on, using it for my articling term and beyond." 
Another intern, Robin Ketchesen, Law'23 is looking forward to the intellectual challenge of learning about an entirely a new area of law. "I have spent my summers working in corporate, commercial law and I do not have a background in criminal law," she says. "However, criminal defence has always interested me due to the challenging issues it presents. I am very grateful for this unique opportunity to learn about the criminal appeal process in action."
For intern Madeleine Cleland, Law'23, criminal appeals are intellectually stimulating. "They represent a challenge to my understanding of our criminal justice system and do not ask what the status quo is; but rather, if a provision or practice is responsive to the normative underpinnings of our system," she explains. "To me, this is what criminal law is all about. Appeals allow me to challenge our criminal justice system and push it to the bounds of equity.
"Being given the opportunity to work alongside prominent criminal defence firms in their appellate practice is an incredibly unique luxury for students," Cleland adds. "The practice of appellate litigation is quite narrow and specific and, although we learn about appeals in law school, the reality is that most litigators don't touch them until they've made a name for themselves in trial practice. I am someone who learns best by doing, so work of this sort will help to cement my legal research and writing skills." 
This year's Criminal Appellate Internships are just the beginning of new experiential offerings in criminal law at Queen's. "We plan to grow the program in future years," says Kerr. "The level of student interest in the program is strong and the generous lawyers involved were highly willing to offer these internships." Brown adds, "We hope to expand the program next year to include a Criminal Trial Internship as well."   
By Lisa Graham