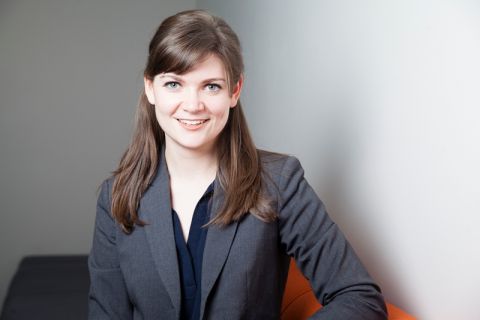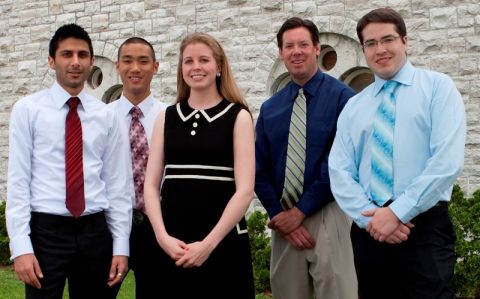 Its beginnings as a four-month trial program in the winter term of 2008-09 was inauspicious and low-key, but the Queen's Business Law Clinic (QBLC) has grown to be highly sought after by students and clients alike. 
Morgan Jarvis, Law'10 (Artsci'05, MSc'08), has seen this growth first-hand, having been the clinic's first student manager in 2009-10 and its full-time director since August 2017. "We're now keen to grow support for the QBLC to expand its services and increase the number of students who benefit from its invaluable hands-on experience, working under the supervision of faculty members and other expert business law practitioners," he says.  
Some generous donors have stepped up to support the QBLC and to help create an endowment important to operations. However, because the clinic isn't eligible to receive any government funding, it relies heavily on donor support to meet its $160,000 annual operating budget. As a result, Queen's Law has launched a 10th anniversary fundraising campaign.
Peter Kissick, Law'88, who was the QBLC's founding director, recalls that the clinic received a $100,000 start-up grant from the Law Foundation of Ontario that funded the clinic for two years. Kissick and the four students who were involved in the pilot project had no office until Dean Bill Flanagan eventually found some vacant space for them on the school's fifth floor. The total caseload consisted of just 15 files – most of which concerned local non-profit organizations and a few small business start-ups. "I remember worrying there might not be enough work to keep the students busy," says Kissick. "Fortunately, there was." 
Things are markedly different now. This year, 24 law students are gaining hands-on experience working on a QBLC caseload of about 150 files. They deliver legal services to a broader client base that includes entrepreneurs and social enterprises. Since 2015, they have been doing their work in downtown Kingston offices that are bright, modern, and even have their own database. 
Not surprisingly, students covet the QBLC caseworker positions. "Working at the clinic provides a unique opportunity to tackle substantive legal matters that typically are handled by junior associates at many law firms," says Jarvis.
Kathryn Houlden, Law'09, who was one of the original QBLC students, agrees wholeheartedly with Jarvis's assessment. She is now General Counsel and Corporate Secretary for Dealnet Capital, a Toronto-based consumer finance company. For her, the hands-on experience she obtained at the QBLC was "the capstone course" in her Queen's Law studies. "I learned practical legal and client-management skills. I got exposure to the business side of running a law firm, and I gained a wealth of substantive legal knowledge, all while helping clients achieve their goals," she says. 
"I really hope the campaign to raise funds for the QBLC is a huge success and that future students can continue to learn and benefit in the same ways I did."
To direct a gift to the QBLC, please go to https://givetoqueens.ca/businesslaw.
By Ken Cuthbertson
The Queen's Law Clinics gratefully acknowledge the support of Legal Aid Ontario, the Law Foundation of Ontario, Pro Bono Students Canada, the Class of Law'81, the United Way of KFL&A, and alumni and industry sponsors. Further contributions to the clinics can be made by individuals or as part of class gifts (contact Dianne Butler, 1-800-267-7837 ext. 78471).