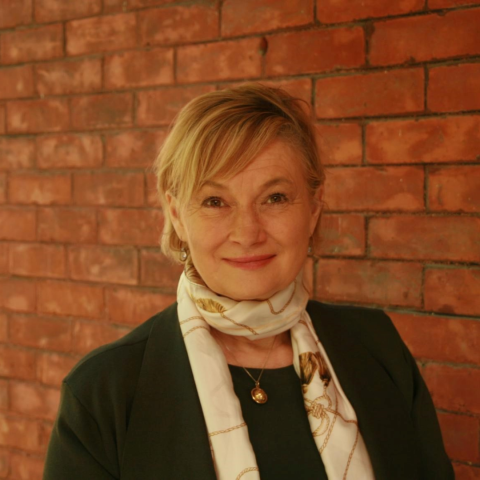 Queen's University is pleased to announce the appointment of Professor Colleen M. Flood as Dean of the Faculty of Law for a five-year term effective July 1. This appointment follows a comprehensive search process by the Principal's Advisory Committee, chaired by Interim Provost and Vice-Principal (Academic) Teri Shearer.
Flood, a full professor in the University of Ottawa's Faculty of Law since 2014, is currently the Director of the Centre for Health Law, Policy and Ethics, and University of Ottawa Research Chair in Health Law & Policy.
As director of the Centre for Health Law, Policy and Ethics – an organization she established – Flood led a group of 40 core faculty members from multiple disciplines. Considered the largest of its kind in Canada, and one of the largest in the world, the centre enables collaboration and communication by bridging gaps between disciplines such as law, policy, health sciences, and medicine.
Flood also served as professor and Canada Research Chair in the University of Toronto's Faculty of Law for 14 years (2000-2014). 
With a range of accomplishments and honours, Flood was recently named a Justice Emmett Hall Laureate (2022), a member of the Canadian Council of Academies Scientific Advisory Committee (2021), a member of the Royal Society Taskforce on COVID-19 (2020), and a member of the Royal College of Physicians & Surgeons, Taskforce on AI (2020).
As a researcher, Flood has built a reputation of pushing the traditional boundaries of health law to draw attention to law's role in the broad relationship within health systems. Her comparative research has informed national and global debates over privatization, health system design, accountability, and governance, and the role of courts in defending rights in health care. Her latest work focuses on the governance of health-related artificial intelligence. She is also a recognized leader in public law, particularly the relationship between constitutional law and health care/health policy issues, and in administrative law.
Professor Flood holds both a Doctor of Juridical Science (SJD) and Master of Laws (LLM) from the University of Toronto, and a Bachelor of Laws (LLB) Honours from the University of Auckland, New Zealand.
Principal Patrick Deane and Interim Provost and Vice-Principal (Academic) Shearer offer their sincere gratitude to Mark Walters for his service as Dean of Law and extend their gratitude to the search committee members for their guidance.
Principal's Advisory Committee membership:
Teri Shearer, Interim Provost and Vice-Principal (Academic) (Chair)
Wanda Costen, Dean, Smith School of Business
Colin Grey, Associate Professor, Faculty of Law
Lisa Kelly, Assistant Professor, Faculty of Law
Erik Knutsen, Professor, Faculty of Law
Stacia Loft, Director of Indigenous Initiatives and EDI Programs, Faculty of Law
Karla McGrath, Executive Director, Queen's Law Clinics and Director, Family Law Clinic, Faculty of Law
Kelley McKinnon, Chair, Dean's Advisory Council
Deanna Morash, Executive Director, Administration and Finance, Faculty of Law
Olivia Moon, President, Law Students' Society
Stephanie Simpson, Vice-Principal (Culture, Equity, and Inclusion)
Lori Stewart, Executive Director, Provost's Office (Secretary)
Ashwini Vasanthakumar, Associate Professor, Faculty of Law