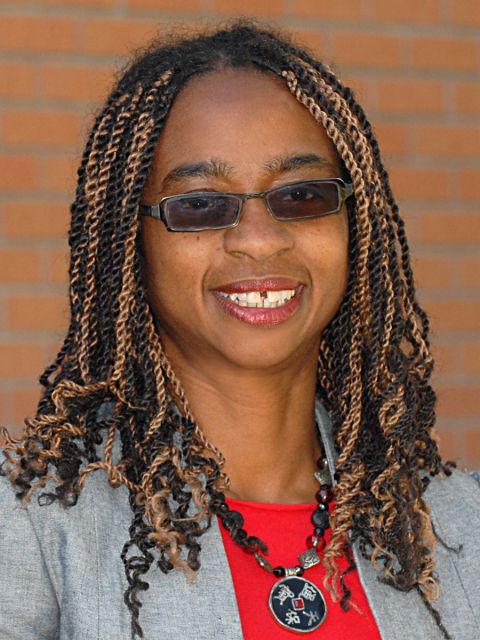 "Think equal, build smart, innovate for change." This theme, chosen by the UN for this year's International Women's Day, is the inspiration for the annual major event hosted by Feminist Legal Studies Queen's. The FLSQ conference, "Gender, Intersectionalities, and Sustainable Development: Food Security, Economic Equality, and Women's Empowerment," takes place March 8-9 on campus in Robert Sutherland Hall.  
Experts will focus on three policy issues that lie at the heart of the sustainability of the earth's biosphere – and human lives – as they should be: equal access for all to life-nourishing food; human development that preserves and protects the sustainability of the biosphere; and equality and empowerment of women.
"Virtually all countries in the world are now grappling with how to meet the 17 ambitious Sustainable Development Goals that are designed to ward off the loss of biosphere threatened by climate change and excessive reliance on fuels, agricultural practices, economic inequalities, and resource-destructive industrial and transportation methods," says Professor Kathy Lahey, FLSQ Co-Director. "No one risk posed by climate change is isolated from others, and some goals, such as eliminating all hunger and reducing poverty, racialized, Indigenous, and gender inequalities, must be approached as complex systems."
Professor Bita Amani, FLSQ Co-Director, adds: "This conference focuses on the core goal of biosphere sustainability in tandem with redressing hierarchies of race, power, privilege, gender, and development in order to open up new cutting-edge interdisciplinary domestic and international legal, policy, human rights, and economic research issues that have not yet even fully defined or addressed."
The keynote speaker, Professor Angela Harris of the University of the California Davis School of Law, will present 'The Color of Farming: Food and the Reproduction of Race." Her visit to Queen's is being made possible through generous support from the Principal's Development Fund. "Professor Harris' trailblazing work on critical race and critical legal theory goes directly to the heart of the conference's key issues," says Lahey. 
Panelists will address several important questions. How do the histories racial discrimination, Indigenous displacement, and gender hierarchies in the U.S. and Canada inform current policy strategies? How can peoples historically uprooted from their origins and left on the margins of productive economies to provide undervalued or appropriated labour to landowners regain sustainable positions under conditions of growing corporate concentrations of wealth and power? "Taking the causes apart piece by piece in collaborative research with multi-disciplinary and international experts for solutions is something universities can uniquely do, and that is the goal of this conference," says Amani.
Members of student, local, nongovernmental, and official university and government organizations would all benefit from attending this conference. "Anyone concerned with student poverty and hunger would benefit from empirical research conducted at Queen's in addressing those issues," says Lahey. "So would university admin and local business managers. Contemporary climate change discourses are still not addressing the full complexities of the realities of climate change. This event would be a good place to start." 
To check out the program and to register, visit the FLSQ website. 
By Lisa Graham