On the one-year anniversary of Russia's invasion of Ukraine, we look back on seven faculty experts' perspectives from last summer on how law can be used to end the war and to address weaknesses in social, economic, and political policies. (This feature article was originally published in Queen's Law Reports 2022). 
As the world has watched appalling scenes unfold and read accounts of horrific atrocities in Ukraine ever since Russia's invasion on February 24, our faculty experts have been analyzing how different areas of law are likely to impact the outcome. Seven of them offer their perspectives on how existing laws can be used to end the war and to address emergent weaknesses in social, economic, and political policies.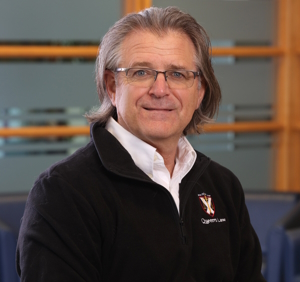 Phillip Drew: Lessons learned from Rwandan genocide
Arriving in Rwanda as the UN Force Intelligence Officer in the summer of 1994, I was immediately struck by the brutality and depravity of what I was witnessing. The question of how this could happen in the latter half of the 20th century was foremost in my mind back then, and still vexes me. There is little doubt that a sense of impunity amongst the leaders of the genocide was a factor in their decision to slaughter 800,000 people. That impunity was extinguished through the establishment of the International Criminal Tribunal for Rwanda in 1995 and subsequently the creation of the International Criminal Court in 1998. 
In its invasion of Ukraine, Russia has engaged in war crimes and crimes against humanity on a scale not seen in Europe since the Second World War: deliberate attacks against civilians, hospitals, schools, and civilian infrastructure. Its activities in occupied Ukrainian territories, including forced deportation, rape, and mass murder, are reminiscent of Nazi atrocities. Putin's recent threats to use nuclear weapons and his annexation of Ukrainian territory are clear violations of international law. This conduct is shocking, particularly for a country that is a permanent member of the UN Security Council.
The investigations and potential prosecution of international crimes in Ukraine will be incredibly important to the reputation and continuance of international criminal law. There can be no impunity for Putin's crimes. As was the case for Rwanda, those responsible must be brought to justice.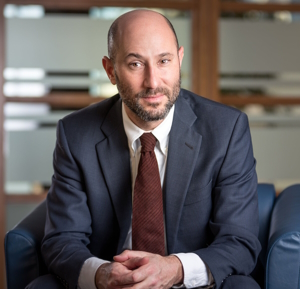 Noah Weisbord: Is law dead in wartime?
Law is neither dead nor irrelevant in wartime. It permeates the bureaucratic, legalistic structure of the modern war machine. All world leaders, including Vladimir Putin, acknowledge the post-World War II legal basis for waging war. What differs among leaders are their strategies in contending with the law, which is as distinct and demanding a battlefield as are desert, jungle, or urban terrains. 
Leaders, powerful or not, must negotiate the legal terrain in order to wage war, including persuading their populations of the justice of the war, persuading allies, persuading domestic and international courts, purchasing weapons, and negotiating leases on foreign bases. Law is not simply an effective formal constraint on power. It can slow leaders or assist their military goals. Leaders' strategies range from attacking the law, vacuously interpreting the law to justify force, or ignoring the law entirely unless stopped. 
This choice of strategies can be seen in reference to the legal justifications of Vladimir Putin for the 2014 invasion of Crimea: intervention by invitation, the defense of Russian nationals, humanitarian intervention, and intervention to help vindicate Crimeans' right to self-determination. Putin's arguments interpreted the law chauvinistically, but because he relied on common legal rules and precedents, the by-product was a buttressing of the authority of law. Now, what is needed is an independent institution and an authoritative legal process to evaluate his claims on Ukraine. A strengthened International Criminal Court is the most promising candidate.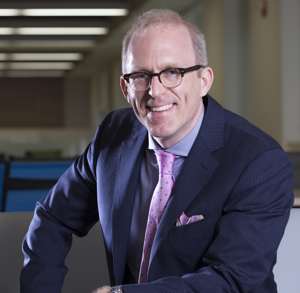 Darryl Robinson: Why law matters
As one part of its resistance to Russian aggression, Ukraine has invoked many international legal mechanisms. This includes initiatives at the International Court of Justice (ICJ), International Criminal Court, European Court of Human Rights, General Assembly, and Human Rights Council. 
A very understandable and common reaction is to ask, "What is the use of court orders if Putin is just going to ignore them?" This common focus on immediate coercive enforcement reflects a narrow perception of law: it underestimates the many social functions of law. It also over-estimates the enforcement of domestic law. 
For example, legal mechanisms can help establish facts before impartial judges. The ICJ is a long-established body of judges from all regions and legal traditions. Many individuals believe Russia's version of events, and governmental officials in several countries claim to be unsure; the ICJ is the closest thing our planet has to an impartial referee. Impact litigation (the practice of bringing lawsuits intended to effect societal change) can help combat the fog of disinformation and marshal social and political sanctions against wrongdoers. 
Lawyers on such cases recognize that the alchemy of law includes moral suasion and a critical mass of social action. A rules-based order also requires a commitment to facts, evidence, basic respect, compassion, and fair-mindedness. All of these are under assault today and must be defended. If one wants a more robust system of law, then the only way to build it is through steady work: strengthening rules and institutions, responding to violations, and our own compliance. Each such initiative may look like a hopelessly weak thread on its own, but a million threads can become something strong.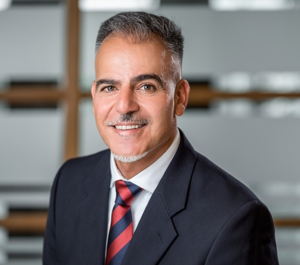 Ardi Imseis: For the Ukraine moment to matter, the West must get serious about the legal principles it claims to protect
As violations of Ukraine's territorial integrity and political independence, there is little question that Russia's February 2022 invasion and its 2014 annexation of Crimea qualify as acts of aggression. The bedrock legal principles underpinning third states' obligations to take remedial measures against Russia, including economic, political, and other sanctions, are found in two peremptory international law norms: (1) general prohibition on using force against states' territorial integrity and political independence, unless authorized by the UN Security Council or justified as self-defence; and (2) all states' obligation to respect a people's right to self-determination. 
In framing the Ukraine moment as an existential one of global proportions, the West tells us that if Russia is allowed to get away with its aggression, we will enter a phase where the rules-based international legal order will be threatened beyond repair. This rests on a false pretense to objectivity. In fact, those very same principles have been violated by the West in many cases since World War II. Most recently, they have included NATO's bombing of Kosovo (1999); the U.S./U.K. invasion of Iraq (2003); U.S. recognition of Israeli sovereignty in occupied East Jerusalem, Palestine (2017) and the occupied Syrian Golan Heights (2019); and U.S. recognition of Moroccan sovereignty in occupied Western Sahara (2020). All these cases are clear-cut violations of the prohibited use of force/territorial conquest and/or the violation of a people's right to self-determination, thereby providing Russia with welcome, if unintended, support. 
But two wrongs don't make a right. If Russia is to be held to account for illegally invading and annexing Ukraine – as it must – Western states must get serious about their own legal obligations and refrain from cynically invoking international law whenever it suits their narrow domestic or geopolitical interests.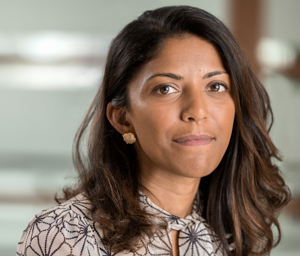 Ashwini Vasanthakumar: How to avoid a 'refugee crisis'
Six months after Putin's invasion, the United Nations estimated that more than 12 million Ukrainians had fled their homes. Of these, more than 5 million had left Ukraine, mostly crossing into neighbouring countries to the west, with Poland alone accepting more than 3 million Ukrainians. 
For the first time, the European Union triggered its "temporary protection directive," which grants residency for up to three years without an individualized assessment, along with rights to work, education, mobility, and housing and welfare support. In triggering it, the EU wanted "to show solidarity with Ukraine and to fulfil its duty to the victims of this unjustifiable war."
The EU's response shows that a "mass influx" of refugees does not necessarily entail a "refugee crisis" and that respecting refugees' agency and dignity, even in contexts of mass movement, is practically feasible. Political feasibility is another matter. While Ukrainians were being welcomed at the Polish border, refugees from the Middle East were being subjected to illegal and violent "pushbacks" there. And this "tale of two borders" extends inwards: some Afghan refugees were evicted from their homes in Berlin to make space for Ukrainian refugees, adding to the several displacements they had already endured. In no small part, then, "refugee crises" are a political choice – one that reflects on those in whose name it is made, but that is suffered by Syrians and Afghans and other refugees, who are also the victims of unjustifiable wars. They deserve better choices.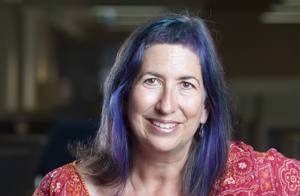 Sharry Aiken: Refugee 'air bridge' – Ukrainians only
Russia's invasion of Ukraine has produced a massive humanitarian crisis, generating the world's fifth-largest refugee outflow over the past 60-plus years. In the beginning, most countries watched in horror, and international response was swift. 
European states opened their borders. Volunteers flocked to the Polish border to offer newly arriving Ukrainian refugees hot food, water, emergency medical aid, and shelter. 
Canada's response was also swift. The government introduced the Canada-Ukraine Authorization for Emergency Travel (CUAET), offering Ukrainian nationals the right to work, study, and stay in Canada for up to three years. The usual visa and biometric processing fees were waived. Dubbed an "air bridge," the CUAET has no cap on the number of arrivals. In the first two months, some 22,000 Ukrainian nationals reached safety in Canada and over 70,000 more were approved. 
The CUAET is a bold policy response to a refugee outflow. Aligned with Canada's commitments to forge new pathways to safety for people on the move, the CUAET is a template for progressive, international responsibility sharing. At the same time, the selectivity of Canada's refugee policy stands in stark relief. A more modest program to resettle 40,000 Afghan refugees had reached only a quarter of its target at mid-year. Afghan refugees continue to languish in Pakistan, stateless, homeless and without support. This kind of selectivity is not an aberration. Canada airlifted over 5,000 Kosovars out of Macedonia back in 1999, while escalating violence and egregious human rights violations in Sierra Leone generated no special measures or emergency evacuations. Addressing these glaring disparities in protection policies is long overdue. 
Nicolas Lamp: Western allies' sanctions against Russia haven't gone far enough
The effectiveness of the West's sanctions against Russia can be evaluated at moral, economic, and political levels. Morally, the sanctions are meant to dissociate the West from Russia, so that the West does not appear complicit in Russia's war of extermination in Ukraine. Economically, the sanctions are designed to weaken Russia's economy and its war machine. And politically, it's hoped that the sanctions will discredit Putin and eventually contribute to political change in Russia. 
At all three levels, the sanctions have at best been only partially effective. The greatest failure were the continued purchases by European countries of Russian oil and gas long after the invasion had started, which transferred billions of dollars to Russia every month. These transfers dwarfed the monetary support that the West was providing to Ukraine and made the West complicit in Russia's war. Other economic measures, such as export restrictions and Western companies withdrawing from the Russian market, have had tangible effects on the Russian economy, which by summer was already in a deep recession and faced shortages of crucial inputs, including for the manufacture of weapons. Even Chinese exports to Russia have fallen precipitously because Chinese companies don't want to fall afoul of Western sanctions. 
Politically, few in the West expected quick results, and, indeed, there is still no change in Russia's political system on the horizon – at least not in the only place that matters: at the top.