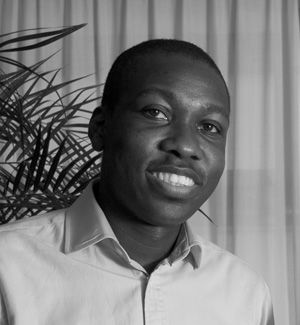 Oluwatobiloba "Tobi" Moody, a doctoral candidate in Law, recently received a Vanier Canada Graduate Scholarship worth $50,000 per year over the next three years. The federal government established the program in 2008 to attract and retain world-class doctoral students and to make Canada world-renowned for excellence in research and higher learning.
Moody is analyzing the implementation of the Nagoya Protocol, the legal framework that is intended to ensure the fair and equitable sharing of benefits arising out of the utilization of genetic resources.
This work involves examining biopiracy debates as well as ongoing related efforts to protect traditional knowledge in international forums. He argues that a coherent global intellectual property system is critical for the Nagoya Protocol's effective implementation and, ultimately, for the effective protection of traditional knowledge associated with genetic resources.
"The Vanier Scholarship represents to me a humbling affirmation of the significance and importance of my current research within the context of ongoing international efforts to address the effective protection of the traditional knowledge associated with genetic resources of indigenous peoples and local communities," says Moody, a Nigerian by birth who started his PhD at Queen's Law in September 2012.
"I am elated as the scholarship will equip me with resources to participate in relevant conferences and will afford me the opportunity to devote maximum time and concentration to the development of quality research in this area."
By Mark Kerr