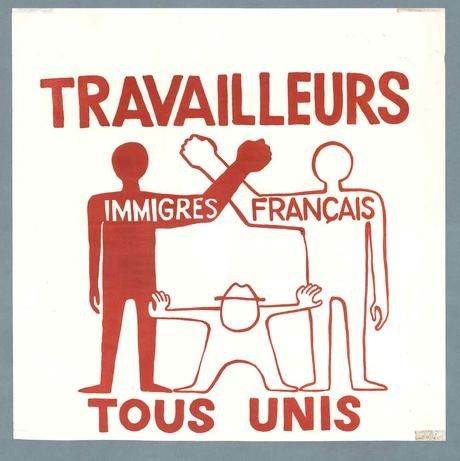 On April 20 and 21, the Centre for Law in the Contemporary Workplace (CLCW) will host a unique conference dedicated to exploring the complex issue of labour migration from both an academic and practical perspective.
"Canadian employers are relying increasingly upon temporary migrant workers to meet their labour needs," says Kevin Banks, Director of the CLCW. "These workers enter Canada under formal labour migration programs, as well as through a variety of other less-understood means, such as labour mobility arrangements created by trade agreements – but current law and policy do little to address their poor working conditions."
"These are pressing issues that affect not only workers, but all who benefit from their work – which is to say, all of us," says Manoj Dias-Abey, PhD'16, a post-doctoral fellow with the CLCW and one of the conference organizers. "An open dialogue between scholars and advocates will both generate scholarship informed by practice on the ground and provide advocates with the cutting-edge research they need to support migrant worker issues."
Public education is also a conference mandate. "Academic papers will be one result of this gathering," Dias-Abey says, "but we will also be investigating more accessible avenues to share this information with the general public."
True to its mandate, the conference will be a potent mix of leading academics in labour law research, and boots-on-the-ground migrant worker advocates.
"Our guests range from Professor of Mobilities, Migration and Citizenship at the University of Bristol, Bridget Anderson, to a fieldworker who is one of the national spokespeople for the Coalition of Immokalee Workers," Dias-Abey says. "We're working to form practical and productive connections between those who analyze these issues and those who see the perils facing migrant workers first-hand every day."
The over 35 guests at the conference include academics, such as Jean-Luc Bedard, a specialist in the mobility of foreign-trained professionals; Cornell professor Shannon Gleeson; UQAM faculty including Dalia Gesualdi-Fecteau and Colin Grey; the B. Phinizy Spalding Distinguished Professor of History at the University of Georgia, Cindy Hahamovitch; and Queen's Law will be well represented as well, with Banks and Dias-Abey joined by faculty members Sharry Aiken, Samuel Dahan, and Lisa Kelly.
Migrant worker supporters and advocates include Chris Rampsroop, from Justicia for Migrant Workers, Santiago Escobar of UFCW Canada, and Joey Calugay, a community organizer for the Immigrant Workers Centre.
Another aspect of collaboration is the Centre for Law in the Contemporary Workplace partnership with the CRIMT Institutional Experimentation for Better Work Partnership Project, a multi-centre research project dedicated to the study of how companies, workers, unions, governments and other organizations engage in experimentation to achieve work that is better for all concerned.
The result will be two days of presentations, conversation and cooperation. Sessions include a keynote by Bridget Anderson of Bristol University, and panels that range from discussions of academic papers to roundtables of migrant organization leaders.
"We are deeply appreciative of all our partners and attendees for their participation in what will be a truly unique opportunity to meet and discuss one of the key labour issues of today," Professor Banks says. "By opening up a dialogue between scholars and advocates, we hope to generate scholarship that is informed by practice and to provide advocates with knowledge that will be helpful as they strive to support and organize migrant workers."