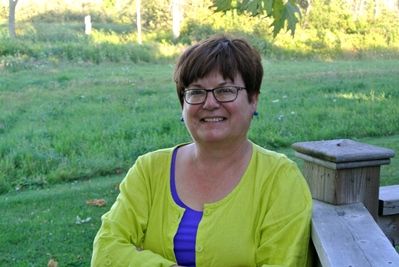 For two decades, Linda Smith, Law'92, has served low-income individuals in the Kingston area. As a lawyer with Smith and Company Barristers for the last 17 years, she has represented hundreds of legal aid clients in family law, criminal law and child protection matters. In June, she returned to her alma mater as Review Counsel, bringing all her experience to student caseworkers in both Queen's Legal Aid and the Queen's Family Law Clinic. 
In an interview with Queen's Law Reports, she talks about her dual role with the Queen's Law Clinics, where she supervises students providing much-needed service to the community. 
QLR: What interests you most about providing legal services to people with low incomes?
LS: I have always been committed to assisting low-income members of the community. A portion of my private practice was always devoted to assisting legally aided clients. I was a Legal Aid Ontario panel member for family law, criminal law, child and family services matters and domestic violence matters. Several years ago, I re-joined the per diem duty counsel panel at the Kingston Family Court. This panel is quite unique in that the majority of panel members were like-minded senior members of the family law bar for whom low-income access to justice was an important and personal issue. I found myself back in the trenches acting as both duty counsel and advice counsel at the Family Law Information Centre several times per month. It was interesting and fulfilling work. 
QLR: How have you been involved with the Queen's Law Clinics in recent years? 
LS: I have been indirectly involved with both Queen's Legal Aid (QLA) and the Queen's Family Law Clinic (QFLC) as they are an integral part the Kingston legal community. I have had extensive interaction with QFLC student caseworkers since the clinic's inception in 2014. There is significant QFLC presence at the Kingston Family Court. Student caseworkers sit in at the Family Law Information Centre in order to observe and assist lawyers who provide help and advice to low-income members of the community. They also attend to watch actual court proceedings. I always found the students were engaged and eager to learn. They asked smart questions and offered good insight. My firm regularly referred low-income clients to the Queen's Law Clinics if they did not qualify for a legal aid certificate. I also saw the QLA students in action when they attended at Criminal Court and Provincial Offences Court representing their clients professionally and well. I was impressed. 
QLR: What encouraged you to return to your alma mater, and what attracted you to the Review Counsel position?
LS: The opportunity to engage with the students is the main reason why I was attracted to the Review Counsel position. I witnessed the students' positive energy and keen interest from previous interactions in the legal community. I am a Law'92 grad and was called to the bar in 1994. I had been a practising lawyer for 20 years and I decided it was time for a change. This opportunity came along and it just seemed perfect. I can't think of a better career change than to be able to work with highly motivated students every day and be part of their experiential learning process. 
QLR: What will you be doing in your role as Review Counsel with Queen's Legal Aid?
LS: Queen's Legal Aid assists approximately 450 clients each year on a variety of issues, including minor criminal matters, provincial offences, civil claims, residential tenancy disputes, Criminal Injuries Compensation Board matters, as well as social assistance and disability benefits appeals. QLA is a very busy law office. I will be one of three lawyers supervising all work done by the student caseworkers. This includes reviewing their legal correspondence and file management, helping students to analyze the merits of potential cases and to navigate the rules and regulations of various courts and tribunals, and guiding them while they prepare for hearings and trials. 
QLR: As Review Counsel with the Queen's Family Law Clinic, what will you be doing?
LS: The Queen's Family Law Clinic provides limited scope retainer services to low-income clients who do not qualify for a legal aid lawyer and find themselves on their own in Family Court. The QFLC assists clients by preparing client's court documents and helping them navigate the family court process. Student caseworkers do not represent clients in Family Court. Preparing court documents and complying with the Family Court Rules is a complicated and daunting task – it can be completely overwhelming for a self-represented litigant. I am one of two lawyers who supervise all tasks undertaken by the student caseworkers. I will be working one-on-one with family law student caseworkers as they learn legal analysis and court procedure, plan their client's cases and prepare court documents. 
QLR: What are you looking forward to most in working at both clinics?
LS: Every lawyer remembers his or her very first hearing or trial. It will be gratifying for me to be part of that student experience and know that I have helped young lawyers to find their way. I am very excited to be here.