School may have been out for summer, but that's when the research productivity of Queen's Law professors really heated up. For their work in an amazing variety of legal issues, they've been busy presenting at conferences across Canada and around the world; writing articles and books; and much more. 
Here are just some of the exciting research activities that Queen's Law faculty members and head librarian have been working on over the past four months.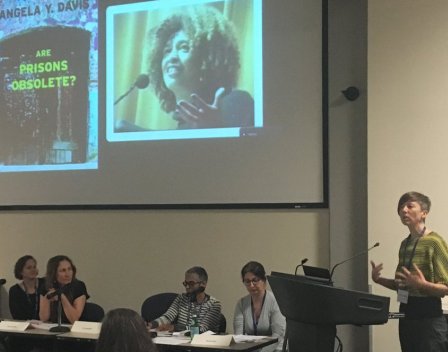 Professor Sharry Aiken co-organized the workshop, "De-Carceral Futures: Bridging Prison and Migrant Justice," that saw over 100 scholars, practitioners and activists come to campus on May 9-10 to discuss how countries like Canada can better protect the rights of those who are detained as they enter our country. Policy Options' podcast recorded an episode from the conference floor. Aiken is now guest editing a special issue of Citizenship Studies, a bimonthly peer-reviewed interdisciplinary academic journal. She also co-authored "A world without immigration detention is possible," published in The Conversation. In addition, she has been organizing the launch of the Global Justice Journal, the academic journal of which she is co-editor-in-chief and that is now being published by Queen's Law. 
Professor Martha Bailey's play Life Support was presented at the Kingston Storefront Fringe. Set in the chambers of a judge (played by Justice Brian Abrams, Law'96) the play dealt with the question raised by McKitty v Hayani (now before the Court of Appeal for Ontario) — whether the accepted medical criteria for determining brain death can be challenged on constitutional grounds. In another project, Bailey is examining the historical, religious, legal and emotional/neuroscientific aspects of sibling incest and prohibitions against marrying relatives. In recent years, cases such as Stübing v Germany in the European Court of Human Rights have challenged the laws relating to sibling incest and marriage. Because of adoption laws, changing family forms, and new reproductive technologies, many of those who are legally siblings are not related by blood or have not grown up together. Bailey asks: Should the rules be different for those who do not have a typical sibling relationship?
Professor Beverley Baines released the preliminary results of her two-year project "No Rights are Absolute: the legacies of three Chief Justices," for which she received a research grant last year from the Social Sciences and Humanities Research Council. The data set includes 1,083 Supreme Court of Canada (SCC) decisions issued between 1984-2018 that include any reference to the Canadian Charter of Rights and Freedoms and/or the Constitution Act, s. 35. The objective of the data set is to provide a pragmatic basis to analyze the shaping of the proportionality doctrine and justificatory analysis in SCC jurisprudence by the Dickson, Lamar and McLachlin courts. JD students Sezen Izen and Sarah MacDonald — who worked with Baines and her collaborator, Dr. Jenna Sapiano of Monash University in Australia — prepared all the data sets posted on-line. 
Professor Nick Bala worked on four projects: The Hague Convention on International Child Abduction, post-separation shared parenting and the reform of the Divorce Act, parental alienation, and improving access to family justice and use of expert witness in parenting disputes. He also starting work on a new edition of the Contracts casebook he co-edits, and gave presentations in Vancouver, Toronto, Ottawa, Montreal, and London, England.
Professor Kevin Banks co-authored a paper with Professors Rick Chaykowski (Queen's Industrial Relations and Queen's Law) and George Slotsve (Northern Illinois University Economics) on the causes of delay in labour arbitration. Banks continued research for a paper on the bases of legal responsibility for unpaid wages in supply chains and other networked enterprises, and began research on a paper (with Professor Sabine Tsuruda) on the treatment of the right to strike at common law in Canada. In addition, he made plans for a multi-year collaborative research project examining whether the legal/institutional foundation of Canadian workplace law needs to change in response to economic integration and changing technology.
Professor Art Cockfield worked on three main summer research projects, two involving the taxation of global digital commerce: he co-authored book that Kluwer will publish in September and wrote an article he will submit for publication. He also worked on a book tentatively titled Secrets of the Inferno: How Tax Havens Fuel Inequality that the House of Anansi Press plans to publish in 2020.
Professor Benjamin Ewing has been writing an article on "fair moral opportunity" and its relationship to criminal responsibility. In the piece, he argues that criminal culpability is not something that everyone will necessarily have had a fair opportunity to avoid. The way to secure for everyone a fair opportunity to avoid criminal culpability is not to change our conception of criminal culpability, but to eradicate the social and economic conditions that put people at unfair risk of committing culpable crimes.
Professor Les Green began his sabbatical with a flurry of activity. He published "Escapable Law" in The Jerusalem Review of Legal Studies and had another paper, "Gender and the Analytical Jurisprudential Mind," accepted by the Modern Law Review. He also wrote a chapter on "Positivism, Realism, and Sources of Law" for a Cambridge University Press volume and revised a paper on the philosophy of David Hume for an Oxford University Press book honouring David Miller. In between (and before the decanal transition), he entertained outgoing Dean Bill Flanagan and incoming Dean Mark Walters at his 17th-century manor house in darkest Oxfordshire. 
Professor Ardi Imseis worked on several research projects and policy issues. Once again, he was invited to brief the United Kingdom Foreign and Commonwealth Office on the matter of recognition of states in international law. He also assisted counsel on a case pending before the International Court of Justice (Palestine v. United States of America). His paper, "On Membership of the United Nations and the State of Palestine," was accepted for publication in the Syracuse Journal of International Law and Commerce (Fall 2019). This paper emanated from his PhD work at Cambridge, which he is now converting into a book. He's also writing an article critically analysing the international legal principle of self-determination as applied in settler colonial societies, with a focus on the United Nations Declaration on the Rights of Indigenous Peoples. Additionally, he was invited to serve on the Advisory Board of the Third World Approaches to International Law Review, a new international law journal dedicated to showcasing the diverse range of scholarship associated with the TWAIL network of critical international legal scholars. 
Associate Dean (Graduate Studies and Research) Joshua Karton spent the summer juggling several unrelated projects. He worked on three short papers: one on improving arbitrator diversity in investor-state arbitration, one on Canadian law and practice related to multi-tier dispute resolution clauses (by which parties agree to mediate or negotiate before proceeding to arbitration or litigation), and one on the role of comparative law methods in international arbitration practice. He made progress on a guidebook for Canadian judges on international arbitration law, assisted by JD students Michelle de Haas, Lee Garrett, and Daniel Moholia. And he began writing up the findings from interviews with Egyptian international arbitration practitioners that he and a collaborator conducted last Fall in Cairo and Alexandria – the pilot study for a larger Europe-wide project on arbitration practice. Karton traveled to teach at the Castle and in the inaugural session of the Africa Arbitration Academy in London, England (organized by Queen's PhD student Abayomi Okubote), and to present the paper on arbitrator diversity at a pan-Asian international arbitration conference in Taipei. He also edited others' writing for three publications: the Canadian Journal of Commercial Arbitration, which he co-founded last year and which is about to produce its first issue; the American Journal of Comparative Law, of which he recently became co-Book Review Editor; and Kluwer Arbitration Practical Content, a new online service for international arbitration practitioners, of which he is General Editor.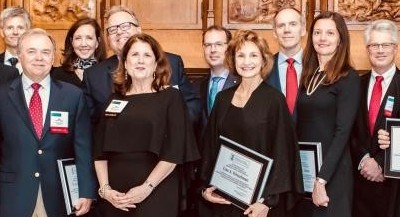 Professor Lisa Kerr completed three publications: an article with Professor Benjamin Berger (Osgoode) on the structure of section 12 of the Charter, which protects against cruel and unusual punishment; an article that collects and analyzes new caselaw and legislation on solitary confinement (forthcoming, Criminal Reports); and a chapter for an edited collection, Sentencing Law & Policy in Canada, which analyzes how sentencing reform movements in the U.S. and Canada have impacted female imprisonment. She also consulted with an intervener on the upcoming Sharma case to be heard in the Ontario Court of Appeal, and on intervention work with the Queen's Prison Law Clinic. 
Associate Dean (Academic) Erik Knutsen was inducted as a Fellow of the American College of Coverage Counsel, the pre-eminent group of lawyers who do insurance law work, at the ACCC's annual conference in Chicago. That makes him one of the organization's three Canadian inductees and its only Canadian academic. He was also inducted as a member of the American Law Institute, the U.S. national law reform organization that drafts restatements of law and model codes, at its annual conference in Washington, DC. Additionally, he has been working on two publications with co-author Jeff Stempel: the fifth edition of their American insurance law casebook, Principles of Insurance Law: and a supplement to their American insurance law treatise, Stempel & Knutsen on Insurance Coverage, about uninsured motorist issues. Their article, "Protecting Auto Accident Victims from the Insurer Identity Crisis," is forthcoming in the Connecticut Insurance Law Journal.
Professor Mary-Jo Maur continues to work on ethical lawyering, particularly in the family law context, as well as considering the issue of malicious gatekeeping in high-conflict family law cases.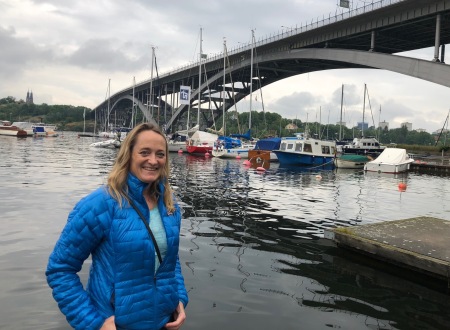 Professor Cherie Metcalf went to the Program on Empirical Legal Studies (PELS) Replication conference at Claremont McKenna College in California to present "Is a Fine Still a Price?" This project, which she is working on with Emily Satterthwaite, Shahar Dillbary and Brock Stoddard, is an attempt to replicate a well-known study that seemed to show that fines can increase rule breaking by acting like a price that "crowds out" social restraints on behaviour. Metcalf also presented this work at the Society for Institutional and Organizational Economics (SIOE) Conference in Stockholm. In addition, she attended the American Law and Economics (ALEA) conference at NYU with co-author Shahar Dillbary for another project (also with Brock Stoddard): "Incentivized Torts: An Experimental Analysis."
Professor Bruce Pardy gave presentations on free speech, university governance, equality rights and "Fifteen things that can't be said about Aboriginal law and policy in Canada" to audiences in Toronto, London, Vancouver, Ottawa and Yellowknife. He has been working on projects investigating judicial activism and the decline of the rule of law, and has been busy with the Law Society of Ontario's recent Bencher campaign and efforts to repeal its Statement of Principles requirement.
Professor Patricia Peppin presented a paper on "Conscientious Objection to Medical Assistance in Dying: Rights & Dignity" at the Law and Society Association Conference in Washington, DC. Later in Rome, she delivered papers to the International Academy of Law and Mental Health Congress about "The Impact on Women's Health of Underrepresentation in Clinical Trials" and on "Advance Directives for Medical Assistance in Dying; Conflicting Perspectives."    
Professor Michael Pratt had an article accepted for publication in the Oxford Journal of Legal Studies. "What would the Defendant Have Done But for the Wrong?" is the title of the paper in which he defines and resolve a challenging problem in the law of damages for civil wrongs. He also continued his research on another article on damages law, and delivered an intensive course in the law of remedies for civil law students at the University of Sherbrooke.
Professor Darryl Robinson completed work on a major edited collection, the Oxford Handbook on International Criminal Law, with four co-editors. He published two book chapters on criminal law theory in extreme cases. He also began a series of human-interest interviews with war crimes investigators about their experiences. He spoke to judges and staff of many Canadian administrative tribunals at a Montreal conference about administrative justice in a world of change. In addition, he completed a doctoral thesis at Leiden University, "for funsies."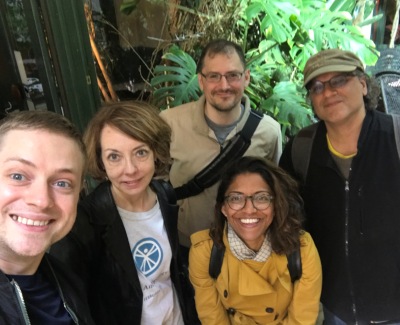 Professor Jean Thomas co-organized the Law and Philosophy Workshop in Surrey, U.K. and presented her "A Social Account of Law's Normativity" paper at 'The Normativity of Law: Meta-ethical and Metaphysical Foundations' workshop at Queen Mary University in London. She'll be contributing a chapter on a related topic to a book in honour of the legal philosopher John Gardner. She wrote a review essay for a symposium in the journal Jurisprudence on Eugene Voyiakis' new book, Private Law and the Value of Choice. With Sophia Moreau (Toronto) and Zoe Sinel (Western), she began work on her long-term joint project, "Tort Law in its Social Context,' which seeks to solicit and bring together collaboration from scholars and practitioners who have interest and experience in the way torts impacts socially marginalized groups and individuals. The project's ultimate aim is a new Canadian casebook. Additionally, she has been finalizing two papers: "Is Coercion a Problem for Legality on a Social Account of Law?" considering whether too much coerciveness within a legal system may inhibit law's ability to function as a social norm; and "Rights in Three Dimensions," arguing for a theory of rights that specifically takes account of their normative character. 
Professor Ashwini Vasanthakumar spent nearly two months in Stockholm at the Institute for Futures Studies, where she is a member of the Boundary Problem in Democratic Theory project. During her stay, she participated in a series of seminars and workshops with other international scholars involved with the Institute. After that, she participated in a one-day Queens-Oxford workshop that brought together scholars from the politics, philosophy and law faculties of both institutions. She co-organized the workshop with Queen's colleague Professor Grégoire Webber and with Professors David Miller and Richard Ekins of Oxford. Vasanthakumar has been finalizing her book on exile politics, and completing other writing commitments: a survey article on the duties of victims, a chapter on privatisation for the Cambridge Handbook on Privatization, and a review essay on Candice Delmas' A Duty to Resist.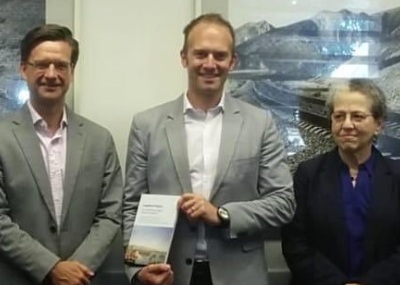 Professor Grégoire Webber, in addition to the Queen's-Oxford workshop noted above, participated in a workshop in Israel on his book, Legislated Rights (Cambridge); commentary will be published in the Jerusalem Review of Legal Studies. The Institute for Research on Public Policy's magazine, Policy Options, published his article on the notwithstanding clause: "Invoking the notwithstanding clause, as Quebec has done with Bill 21, does not shield a law from being reviewed by a court for violating rights." Webber has also been working on his next book, which is in general jurisprudence and aims to develop an account of law by exploring its ethical and political foundations.
Professor Jacob Weinrib began a book project entitled Proportionality: The Nightmare and the Noble Dream (Cambridge). He also submitted two articles for publication: "The Principles of Constitutional Reform" (which will appear in a special issue of Kantian Review on Kant and law) and "Rights in Search of Protection." Weinrib presented a further paper, "Maitland's Challenge" at the Oxford University workshop, "New Directions in Administrative Legal Theory." His final writing project of the summer, "Human Dignity as the Unifying Idea of Public Law: A Reply," will appear in Jurisprudence in a symposium on his book Dimensions of Dignity: The Theory and Practice of Modern Constitutional Law (Cambridge).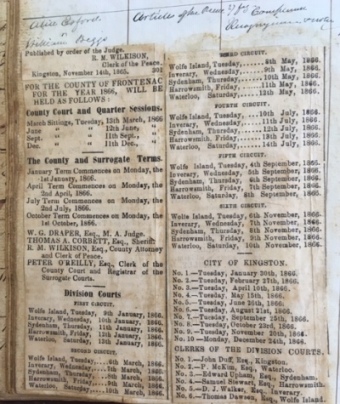 Professor Robert Yalden completed a paper on issues affecting the regulation of defence strategies deployed in mergers and acquisitions transactions. The paper reviews recent regulatory initiatives, legislative changes and decisions from courts and securities commissions; it examines the frequently conflicting policy perspectives that have shaped these developments; and it then offers suggestions on how policy makers might best ensure a more consistent approach in future. Other projects he initiated this summer include examining Canadian securities commissions' rule-making power; considering differences in the way directors' fiduciary duties have evolved in Canada and other countries that Canada looks to for guidance; and putting together a course on comparative corporate governance that he will begin teaching at Queen's Law this autumn.
Head Law Librarian Amy Kaufman has continued working on expanding her skills into book history, print culture and law. She completed the Thomas Fisher Rare Book Summer Seminar on the Medieval Book at the University of Toronto and took two courses at the London Rare Books School: the Woman Reader and Introduction to Bibliography. The Canadian Law Library Review published her article "Building a Monument in the Mind: Comparing Early Modern Contemporary Legal Reading Through Sir John Dodderidge's The English Lawyer and Glanville Williams' Learning the Law." A second article, "'Now That We Are Voting Citizens': A Canadian Suffragist's 'Excellent Book' Turns 100," is forthcoming in the Canadian Journal of Women and the Law. 
And, of course, in addition to all their summer research projects, all faculty have been busy preparing for new and returning students this academic year.