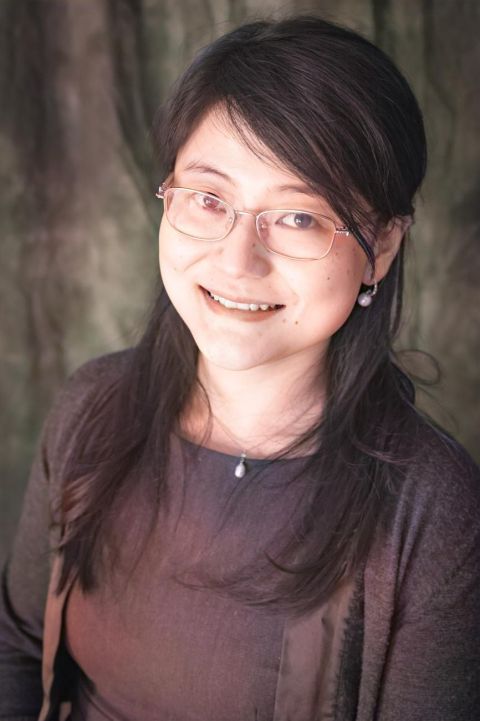 Natalie Zhang, Law'23, who is involved in a Charter challenge on discrimination against refugee claimants, has been selected by the Women's Law Association of Ontario (WLAO) as this year's Aird & Berlis Equality Award recipient. 
The Charter challenge started in February after Zhang, a single mother who had been living in a shelter and fighting for asylum, was denied access to the Canada Child Benefit and also informed she must repay $18,000 that she received in error. She and two other women filed a lawsuit against the Government of Canada claiming discrimination against low-income families with uncertain immigration status. 
For the past several years, she has been working towards a legal career in improving social justice. Natalie Zhang discusses her lawsuit, her passion for advancing equality rights, and how she is pursuing her goals at Queen's Law.
Please tell us about your Charter challenge. 
Recently, I advocated in the media for a lawsuit against the Canada Revenue Agency. This lawsuit claims that the Income Tax Act violates the Charter by excluding low-income children and families with precarious immigration status from the Canada Child Benefit program. Following the media release, I participated in the online campaign "Extend Canada Child Benefits to ALL Children living in Canada" and promoted it to the Queen's Law community and beyond. This campaign was initiated by my lawyer, Ms. Avvy Go, a Canadian human rights lawyer and Director of the Chinese and Southeast Asian Legal Clinic in Toronto. As one of the three clients in the Canada Child Benefit case, I hope to bring public attention to a marginalized, voiceless group with precarious immigration status. At the request of Professor Beverley Baines (Law'73), I invited Ms. Go to give a lecture about the case to almost 50 Queen's Law students in our Constitutional Law class in March. I received much positive feedback about this lawsuit and for the petition from my peers and professors at Queen's Law and beyond. I am especially touched by several classmates' comments on how they feel public law and Charter rights are so important because this inequality happened to me, a person that they know. 
In addition to your case, how else have you been dedicating your time and talents to advancing equality rights? 
Before being accepted into the JD program at Queen's Law, I completed my master's degree with the Department of Gender Studies at Queen's University. With the supervision of Professor Margaret Little (cross-appointed to Political Studies), who researches poverty and welfare reform in Canada, and with courses provided in my department, I deeply enriched my understanding of social justice and gender-based poverty issues in Canada. During my MA program, I audited Refugee Law with Professor Sharry Aiken and took Family Law with Professor Nicholas Bala (Law'77) at Queen's Law. My MA thesis, "Engendering Canada's Refugee Process: A Study of The Claims of Refugees Fleeing Domestic Violence, 2000-2018," focused on people in Canada with precarious immigration status and the legal and social barriers in their lives. I received an A+ for my thesis from both my supervisor, Professor Little, and the second reader, Professor Kathleen Lahey of Queen's Law. With my academic background, I have shaped who I am and what I can do in my future career.  
In addition to my academic studies, I have advocated and worked for different minority groups for several years. Since 2019, I have been a board member of WomenatthecentrE, a non-profit provincial organization advocating for women who experience intimate partner violence. I speak on behalf of the intimate partner violence survivors to different service providers and organizations, such as the Kingston Police Department (October 2019), Legal Aid Ontario (February 2020), the Ontario Council of Agencies Serving Immigrants (March 2021), and the Kingston National Action Plan to End Gender-Based Violence Community (April 2021). This board membership provides me with a platform to advocate for and support refugee women, especially racialized refugee women and children who experienced persecution from their home countries and were traumatized again by the legal and social welfare system in Canada. In recognition of my commitment to improving equity and inclusivity, I was awarded the Bev Baines Award for Outstanding Service from the Queen's Gender Studies Department in February 2020. 
What drives you to do this work?
Friedrich Nietzsche wrote, "What does not kill me makes me stronger." As a convention refugee, I was always confronted with prejudicial attitudes from the social welfare and legal systems. I lived in Kingston Interval House, a shelter for women with children experiencing domestic abuse, for three-and-a-half years and received Ontario Works for a year. While many of the women at the shelter suffered from post-traumatic stress disorder, some of them, because of their precarious immigration status, are even more disadvantaged in fighting for their children's custody and in getting jobs and social welfare to make ends meet. I was one of those women with precarious immigration status. Because of my struggles, I have formed a clearer picture of who I am and what I can do. I know my time has not been wasted and I have learned valuable lessons. My unique experiences have equipped me to face the challenges of law school and my future career. 
How is studying at Queen's Law helping you to advance equality rights?
Queen's Law has provided me with a better platform to achieve my career goals in the areas of public interest and social justice. This past academic year, I volunteered with the ID Clinic of the Pro Bono Service Canada-Queen's Law chapter. Amidst the administrative work our team did together, I proactively undertook to write a research memo for a potential virtual ID Clinic for Youth Diversion, a non-profit youth counselling program that helps youth overcome challenges. 
With my dedication to advancing equality rights for domestic violence survivors and people with precarious immigration status, in the Queen's Law community I have connected with many wonderful feminist professors – such as Beverley Baines, Alyssa King, Debra Haak (PhD'19), and Kathleen Lahey – and advocates and lawyers – such as Ms. Gillian Burford-Grinnell (Law'14) and Ms. Pamela Cross (Law'93) – along my way. Those wonderful women are role models for me. I am passionate about a position in the family justice area in my future career and dedicated to being an advocate for those who are in a time of need. As Professor Baines says, "Be audacious." 
The WLAO will present Zhang with her award during its virtual Award Gala June 10. Queen's Law women have had a strong showing at the WLAO awards over the past two years. 2019 winners include Stacia Loft, Law'20, Aird & Berlis Equality Award; Diana McBey, Law'21, Avril Farlam Advocacy Award; and Nataly Dil, Law'20, Torkin Manes LLP Trailblazer Award. 2020 recipients include Beth Burnstein, Law'20, Torkin Manes LLP Trailblazer Award; and Cheryl Foy, Law'93, General Counsel Chapter Award.
About her win this year, Zhang says, "It is my honour to join the brilliant and brave women who are advancing equality rights for disadvantaged groups."